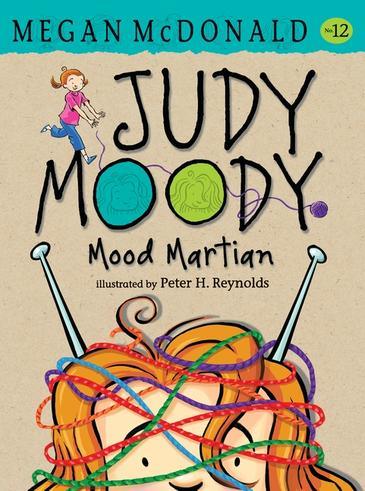 Megan McDonald (text),  Peter H Reynolds (illus),  Mood Martian (Judy Moody #12),  Walker Books,  1 May 2015,  208pp.,  $12.95 (pbk),  ISBN 9781406357837
This is the twelfth instalment in the very popular Judy Moody series. It's backwards day at school, and Judy decides to go as the opposite of herself – neat hair, clean clothes and no moods! Backwards day went so well, Judy decides to try doing it for a whole week. Can she stay in a good mood that long? She expects it will be hard to do, but she doesn't expect that her friends will start suspecting her of being a martian!
Like the other Judy Moody books, this is funny and well-paced. Short chapters and large text make it easy going for newly independent readers. Peter Reynolds' black and white illustrations are engaging and compliment the text well. Readers don't have to have read the previous books to enjoy this one – there is a brief introduction to the main characters at the beginning and the story can stand on its own.
This book should do will in primary school and public libraries, and should be popular with Judy Moody fans and upper primary girls.
Reviewed by Rebecca Kemble