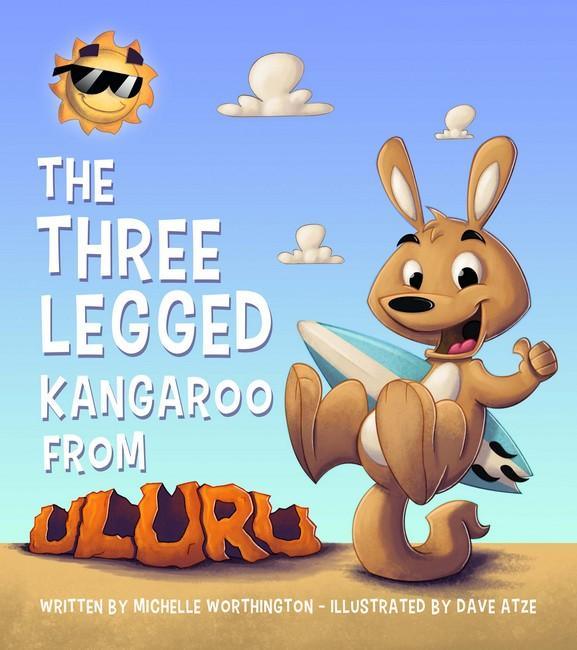 Michelle Worthington (text), Dave Atze (illus.) The Three Legged Kangaroo from Uluru, Big Sky Publishing, 1 May 2017, 32pp., $24.99 (hbk), ISBN 9781925520415
The outback, Australian animals, surfing and the beach all come together in this interesting picture book. The juxtaposition of the Red Centre and the beach, and a kangaroo with a surf board is immediately attractive and intriguing.
The story opens with a kangaroo living near Uluru who has a kinked tail that makes the other animals tease him as it looks like he has a third leg. Constantly ridiculed for being different, he is sad and disheartened. It is not until he meets two young surfers who are lost at Uluru that new possibilities open up for the three legged kangaroo. He joins them on a trip to the coast where his uniqueness is actually celebrated by his "new crew."
This turns out to be a journey of self-discovery where the kangaroo finds real friends and a talent he never knew he had. His friends give him a new name, "Malibu," as his kinked tail is perfect for surfing.
With big, colourful cartoon-like illustrations and a text which uses amusing rhyme, this story is positive and uplifting. Suitable for children 3 – 8 years old, The Three Legged Kangaroo from Uluru has a distinctly Australian appeal.
Reviewed by Grace Nolan