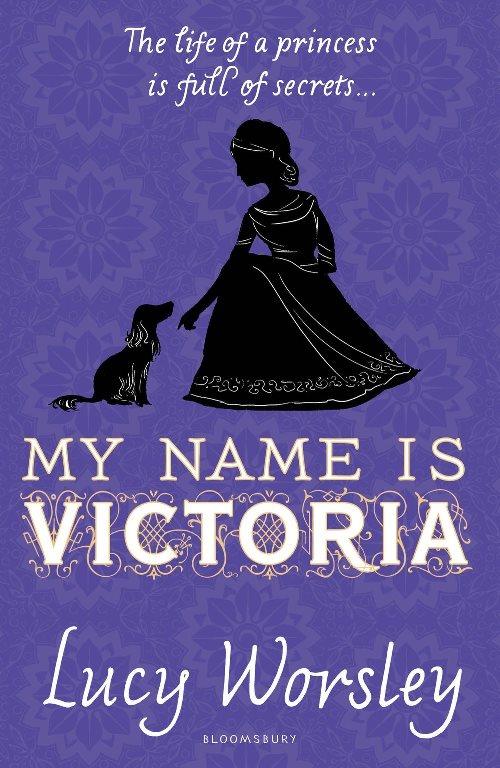 Lucy Worsley, My Name is Victoria, Bloomsbury/Allen & Unwin, May 2017, 368pp., $14.99 (pbk), ISBN 9781408882016
As chief curator at Historic Royal Palaces in London, no one seems better qualified than Lucy Worsley to write about royal history.  Here, she intertwines history with fiction, creating a thrilling read about the young Princess Victoria.
The story is told from the point of view of Miss V Conroy, second daughter of Sir John Conroy, Comptroller to Princess Victoria and her mother, the Duchess of Kent. Quiet and unassuming, Miss V is whisked from her home to the rundown Kensington Palace where she must become the companion of the Princess.  Victoria is forced to live under the infamous Kensington System, a strict set of rules that Sir John claims is for her protection. But Victoria believes it is to keep her isolated and miserable.  Despite her petulant and passionate outbursts, Victoria and the duty-bound Miss V become friends. As their friendship grows, however, so does Miss V's uncertainty about her father's motives and whether or not he is acting in the best interests of the Princess.
This absorbing middle-grade novel gallops along with plenty of drama and mystery to keep young readers hooked. While the setting and most of the events are accurate, Worsley chooses an alternative path for the young ladies, perhaps in homage to Victoria's flair for melodrama.
This new take on history certainly keeps readers guessing and is sure to send children to the history books in search of the truth.
Reviewed by Penny Harrison