Leigh Hardingham (text) and Patrick Shirvington (illustrator), Three Dancing Frogs, New Frontier Publishing, December 2020, 32 pp., RRP $24.99 (hbk), ISBN 9781921928819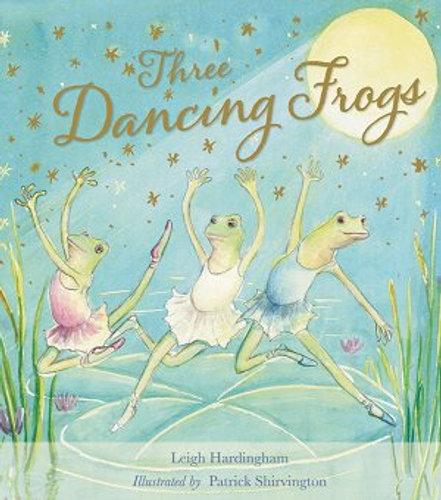 The soft pastel and gilt cover of The Dancing Frogs makes this a picture book that young ballerinas are going to want to pick up and touch, and the story and illustrations inside deliver on exactly what the cover promises.
This book is a sweet and gentle rhyming description of three frogs and an assorted orchestra of Australian animals giving a ballet performance around a pond, from the animals arriving to watch to the orchestra tuning up and then the frogs in their pastel tutus spinning and leaping in balletic grace.
The artwork beautifully complements the text in soft tones with some lovely touches. I particularly liked the bugs and beetles that turned up on many of the pages, and there is something adorable about the animals. These are Australian native animals at their most cuddly and appealing.
There is no deep story here, and no conflict or narrative tension, but sometimes that's exactly what young readers are looking for. I can see this being a lovely Australiana gift for children overseas. The emphasis on dancing and music is sure to appeal to the very young ballet dancer, and it would also be a sweet and soothing bedtime book for young readers aged 0 to 4, with its rhythmic rhyming pattern and calming illustrations.
Reviewed by Emily Clarke