Jo Kasch (text) and Jonathan Bentley (illustrator), Mo and Crow, Allen & Unwin, March 2021, 32 pp., RRP $24.99 (hbk), ISBN 9781760631758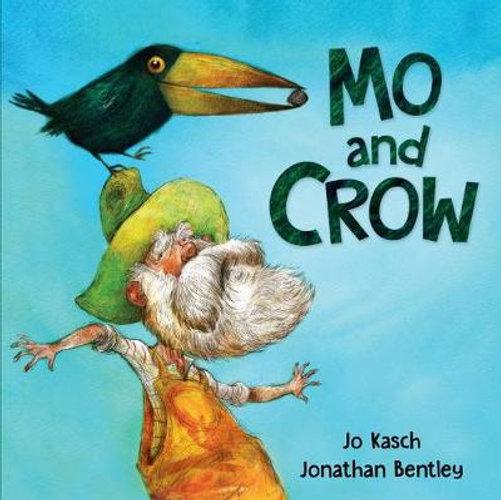 From the illustrious team of Jo Kasch (award-winning children's television writer/editor) and Jonathan Bentley (acclaimed illustrator of over forty picture books) comes Mo and Crow, a charming and insightful story whose power is steeped in its simple, universal message.
Set-in-his-ways Mo lives alone in a small house and likes it that way. His sturdy stone wall keeps out everything he wants to keep out … until the Tap tap tap of a pesky crow opens up his world, changing everything.
The author's economy of words and repeated rhyme of Mo, Crow and go pack a punch, delivering an important and timely message about friendship and breaking down barriers. Bentley's vibrant watercolour and pencil illustrations seamlessly complement the text, adding new meaning, enriching understanding, and inviting interaction.
No man is an island, wrote John Donne over 400 years ago in his poem of the same name about our shared humanity. Donne's words ring just as true today, embodied perfectly in this inspirational new title.
Highly recommended.
Reviewed by Maura Pierlot