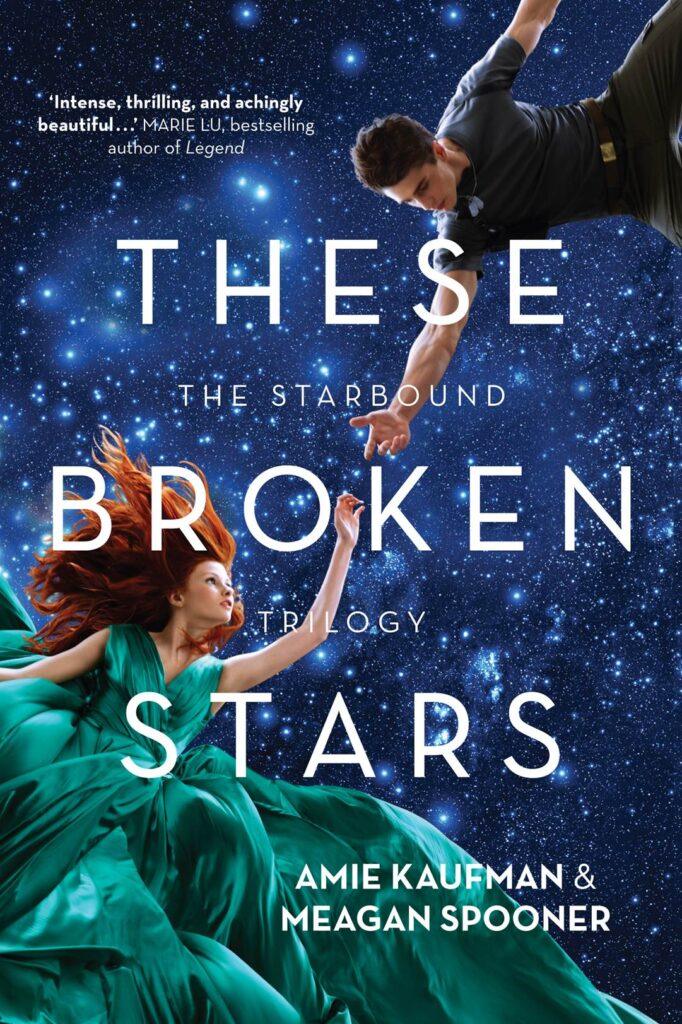 KAUFMAN, Amie & Meagan Spooner These Broken Stars Allen & Unwin, 2013 374pp $18.99 pbk ISBN 9781743318522 SCIS 1627427
Lilac is the only child of the richest man in the galaxy.  Tarver is a decorated war hero and they are travelling through hyperspace in the enormous super luxury spaceliner, Icarus.  Disaster strikes when the massive vehicle is pulled out of hyperspace and they might be the only survivors whose escape pod launched successfully.  It lands on an unknown planet and together they must navigate the strange terrain, always vigilant for signs of other survivors, local inhabitants, troublesome animals, weather and the disconcerting whispering voices that at first only Lilac can hear.  They must be resourceful, brave and determined if they are going to find a way to make contact with rescuers.
The characters are realistic and the reader is kept guessing what will happen if and when they find help.  A third character in the story is the unknown interrogator whose questions introduce Tarver and Lilac's interpretations and memories of their journey.  The technological information about space, machinery and communications is convincing and both Lilac and Tarver have skills and knowledge that will help them succeed, if only they can sort out their personality differences.  The tension between them is constant although secretly we hope that love will find a way.  A satisfying read for teenagers.
reviewed by Julie Long