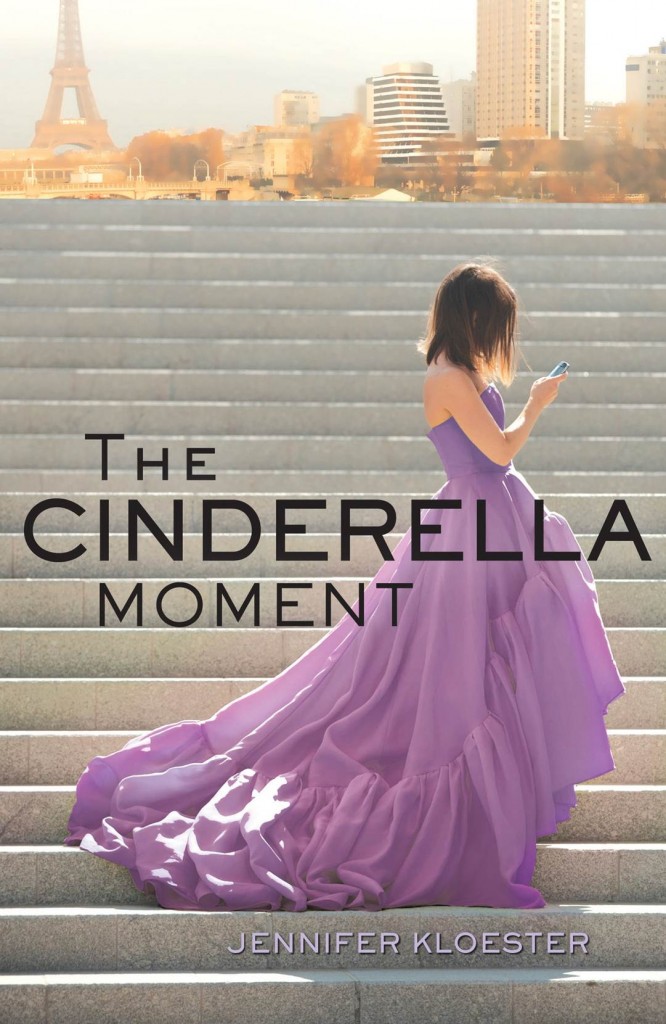 KLOESTER, Jennifer The Cinderella Moment Penguin, 2013 287pp $16.99 pbk ISBN 9780143568216 SCIS 1618508
Angel Moncoeur lives in the servants' part of a New York townhouse.  Although Philip de Tourney employs Angel's widowed mother, his wilful daughter Lily de Tourney is Angel's best friend.  Angel works hard as she longs for her designs and hand sewn creations to win the Teen Couture competition at the Versailles Hotel in Paris.  Lily dreams of attending drama school at the London Academy.  To realise their dreams, they set a series of deceptions, and unforeseen misadventures, in motion.  Their lives and families are changed forever.
Jennifer Kloester creates a fairy-tale construction of the appeal and glamour of Paris with the fashion world, its big name designers and annual events as elements in the plot.  Readers are quickly immersed in Angel's story as she encounters the colours and qualities of gorgeous fabrics and the rituals connected with making, selling, and wearing exquisite clothes.  Her discomfort about the consequences of her actions engages readers and they can be hooked with suspense about the eventual outcomes.
Readers who find the patina of Georgette Heyer's historical romances irresistible will enjoy some resemblances in a contemporary novel that tells a good story supported by long proven story telling techniques.  EC