A.L. Tait, The Wolf's Howl (A Maven & Reeve Mystery #2), Penguin Random House Australia, August 2021, 304 pp., RRP $16.99 (pbk), ISBN 9781761041792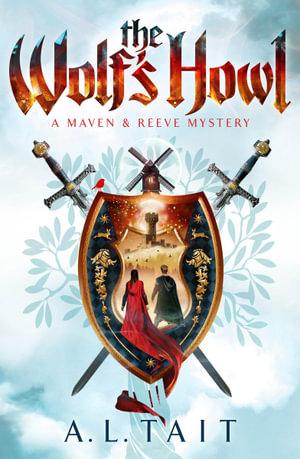 A secret mission.
A missing cook.
A hostile landscape.
A mystery to unravel.
The Wolf's Howl is the thrilling new instalment in the Maven and Reeve mysteries. Picking up from where book one left off, Maven and Reeve join Sir Garrick and Lady Catherine as they travel to Glawn Castle on their secret mission to uncover political alliances. Their quest is thrown into peril as the Airl's favourite cook goes missing in suspicious circumstances. Maven's position as Lady Catherine's companion may depend on whether she can uncover the truth. Can Maven and Reeve solve the mystery of the disappearing cook? Or will their sleuthing and secret agenda see them sentenced with treason?
Mystery, suspense, action and intrigue – The Wolf's Howl delivers it all. Tait's second book in the series is a fantastic sequel to the CBCA 2021 Notable, The Fire Star. Her storytelling transcends age groups. Tait builds a new landscape that is desolate and foreboding – perfect for a crime to take place. Her two leads take turns at narrating the story. Maven is a dynamic character and we continue to see her shine as she navigates a world where women have no voice. Her friendship with Reeve is one of the strengths of the tale. She helps him understand the limitations of being a female at that time as well as the devotion of The Beech Circle and their support of any woman in need. He helps her learn to rely on and trust people she is close to. 
There is much to learn about both of these characters and hopefully, we'll have more books in the series with which to do so.
The Wolf's Howl will keeps readers hooked and turning the page until way past bedtime. Exciting, heart-stopping, and completely un-put-downable, The Wolf's Howl is recommended for ages 12+.
Reviewed by Fiona Miller-Stevens