Sophie Kirtley, The Wild Way Home, Bloomsbury, August 2020, 256pp., RRP $14.99 (pbk), ISBN 9781526616289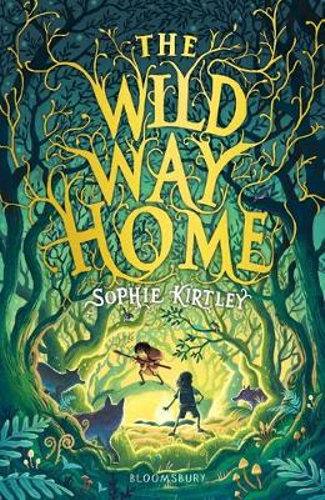 Twelve-year-old Charlie Merriam runs away when his baby brother, who he has longed for, is born and is very sick. It's Charlie's birthday and all he wants is to cuddle his baby brother but the reality of the pale baby and worried parents is just too much for him. He runs into the local forest, a forest he has grown up playing in and knows like the back of his hand. He finds an injured boy face-down in a stream and saves his life but there is something strange about the boy and suddenly the forest seems less familiar; the same landmarks are there but somehow the forest is fuller, louder and wilder. Charlie begins to realise that he has somehow stepped back in time, right back to the Stone Age. He tries to communicate with the injured boy but all he can figure out is that the boy has lost his memory and he's searching for his baby sister. Together, the boys must learn to trust each other and find their way home. As the Stone Age boy's memory begins to return and they unravel the mystery of his family, Charlie realises that they have a lot in common, and he just wants to go back to his own time to hug his baby brother.
This a beautiful, poignant coming-of-age story set in a Stone Age adventure. There is no antagonist, no evil, no conflict; the barriers that Charlie faces are natural – his own fear and the wild animals of the forest. Some of the historical stone-age details are eye opening and the author draws on comparison between the two boys born millennia apart. There are some great moments of tension but also some beautiful moments with Charlie's family, who are real and flawed but who love Charlie very much.
Told from Charlie's perspective, the narrative is simple but beautifully written. The Wild Way Home is recommended for readers from age 7.
Reviewed by Pamela Ueckerman