Tony Wilson (text), Laura Wood (illustrator), Humpty Dumpty Sat on the Slide, Scholastic Australia, August 2020, 32 pp., RRP $17.99 (hbk), ISBN 9781743834770.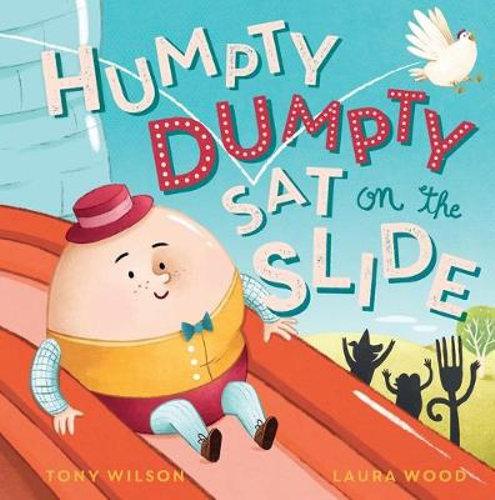 Whilst we all think we can predict a shattering turn of events when Humpty Dumpty takes to his local playground, with Tony Wilson and Laura Wood at the helm there are giggles and unexpected turns in Humpty Dumpty Sat on the Slide. With their success in The Cow Tripped Over the Moon, which was read by hundreds and thousands of children for ALIA's Simultaneous Storytime in 2017, in this refreshed fairy tale, Humpty tackles an everyday challenge. He tries to make friends at school and to navigate parties and playgrounds. As Humpty is a little bit different from everyone else, things don't quite go to plan. 
Readers will discover how the Humpty Dumpty we all think we know, is capable of surprising us all. With rhyming text for reading aloud and illustrations featuring some familiar fairy tale characters, Humpty Dumpty Sat on the Slide is a delightful picture book to share with children age 3 and over.
Reviewed by Angela Brown