Brenda Gurr (text) and Nancy Leschnikoff (illustrator), The Tumbling Tortoises: The Fabulous Cakes of Zinnia Jakes (Book #2), New Frontier Publishing, October 2020, 106 pp., RRP $14.99 (pbk), ISBN 9781921928796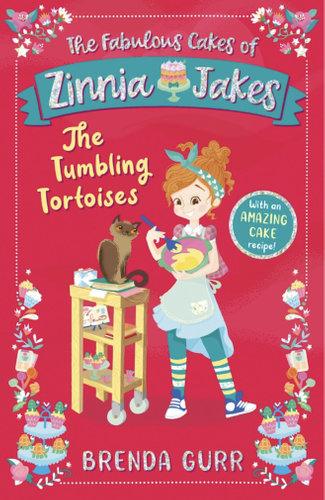 With a globe-trotting food-writer dad and a world-famous pastry-chef mum, (who has passed away) 9-year-old Zoe Jones was destined to love food and cooking. Operating under the alias of Zinnia Jakes, Zoe creates delicious cakes people love.
In this second book in the series, Zoe has been selected to be the official cake maker for the zoo's endangered animals' campaign with her cupcake tortoise idea. She can't wait to deliver her tasty creations to the zoo, but when her class receive a last-minute invitation to be at the grand unveiling, she has no idea how she's going to deliver the cakes and keep her true identity under wraps! With her guardian Aunty Jam, mischievous cat Coco and her best friend Addie, they try to cook up a plan. This series is great for newly independent readers who love cooking, cats and cakes, plus there's the added bonus of a recipe to make your own chocolate swirl cupcakes.
Reviewed by Deborah Abela