Freya Blackwood, The Unwilling Twin, HarperCollins Australia, October 2020, 32 pp., RRP $24.99 (hbk) 978146075736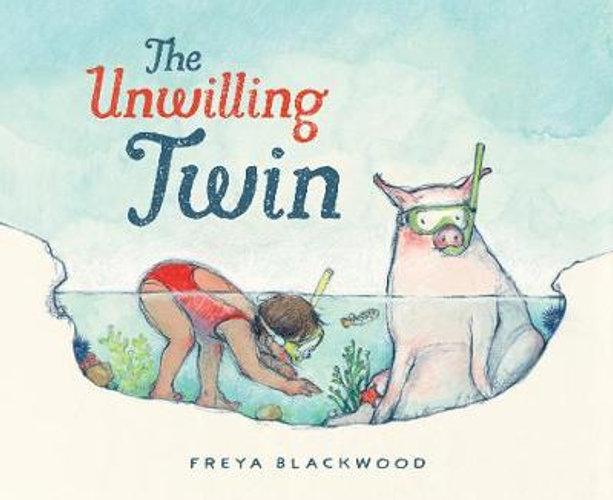 Young children have a natural affinity with animals and often form connections with animals that create life-long bonds.
Jules and George are not your average siblings. While they do almost everything together from the moment they wake, sometimes their days together don't always go smoothly. George is also a pig, and therein lies the makings of a most unusual and endearing kind of kinship.
Freya Blackwood brings us a unique kind of sibling love in The Unwilling Twin. Exploring themes of families, conflict, individuality, and sharing, the story is filled with opportunities to talk about respecting differences, how to gently navigate disagreements and most importantly about forgiveness.
Freya's pastel and pencil illustrations are unmistakable and part of her winning combination to create stories that touch the heart and delight the eye. The story itself is insightful and sensitive to the kinds of emotional ambivalence that can exist in families and pitched at the perfect level for preschoolers and kindergartners.
A set of classroom resources outline relevant learning outcomes, effective use of figurative language used throughout the picture book including personification and alliteration, fun activities and an opportunity to delve into the gorgeous cover artwork and illustrations.
The Unwilling Twin is another remarkable work from a beloved and award-winning author with a gift for creating stories for the imagination.
This picture book has been Notabled in the 2021 CBCA Book of the Year Awards
Reviewed by Shelley Stephens