Graeme Base, The Tree, Penguin Books Australia, November 2020, 32 pp., RRP $24.99 (hbk), ISBN 9781760897048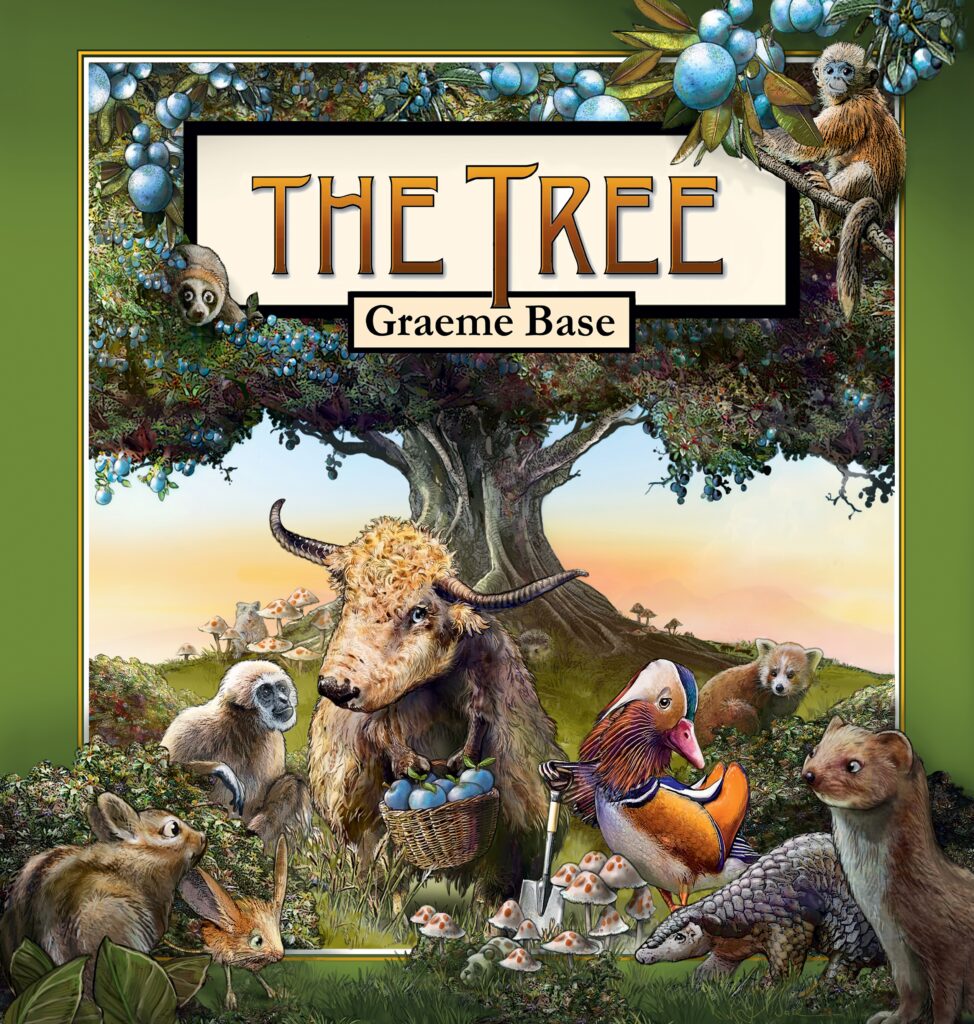 Graeme Base is the much-loved author and illustrator of Australian classics Animalia, Uno's Garden and The Waterhole and his distinctive illustration style is recognisable immediately in his latest book, The Tree. 
For the unfamiliar, Base's world-building imagery is a beautiful blend of flora and fauna with exquisite detail down to the smallest leaf. It's these details that delight children, when as they look closer, can spot a hidden panda bear or cheeky monkey nestled behind the leaves in the tree. These fun features will hold even the wriggliest child's attention. 
The Tree is a simple story of a cow and a duck and a tree. The cow lives in the tree's branches and the duck in a hollow underneath the tree's roots. Neither animal bothers the other until the tree is shaken by a storm. Cow and Duck become suspicious of each other's hoarding of the 'mooberries' and 'mushquacks' they gather from the tree. The plot twists and themes draw many parallels to misunderstandings that may lead to the building of walls between communities or even wars between countries. I particularly love the last double page spread illustration of a collection of different animals sharing mooberries in the boughs of a newly grown tree.
Although The Tree has deep themes on conflict, it is also simply an exquisitely crafted picture book for a wide age range (3-8 years) of young readers who share a love for the world around them.
Reviewed by Stef Gemmill