Jeff Hatwell and Elspeth Langford (text) and Catherine Gordon (illustrator), The Swans of Ypres, Echo Books, September 2020, 74 pp., $38.91 (hbk), ISBN 9781922387141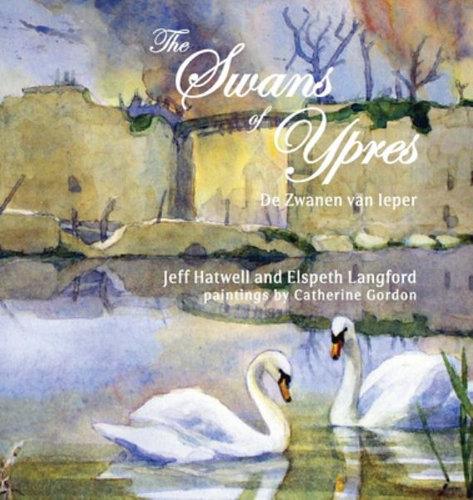 The Swans of Ypres is a story set in the town of Ypres, Belgium during the First World War from 1914 to 1918. The story tells of the everyday life of two white swans, Dirk and Sofia, and how their lives endured through the human intrusions of war in their town.
Although the detail of the story of the swans is fictional, during the war two real swans persisted in the town of Ypres while it was bombed and battled. The authors have included historical photos of the swans, poems, and written accounts from soldiers about the presence of the swans in Ypres, which formed the inspiration for this story.
Jeff Hatwell and Elspeth Langford are both Western Australian authors who bring their experience writing about history, together with atmospheric full- and half-page paintings by Catherine Gordon. The story includes accounts of casualties and destruction, but within this are moments of hope and resilience, such as when soldiers act to protect and advocate for the swans. The inclusion of beautiful paintings creates a sense of the grace and majesty of the natural life cycle of swans, within the fragility of our built environments during the war.
In gauging a children's age range for this book, the amount of text on each page and the smaller text size could place this book just beyond read-aloud practicality with younger groups of children. It is well structured into short, illustrated chapters which could suit some emerging chapter-book readers. For older children studying aspect of the First World War, the book could make an interesting study as an interpretation of wartime through a natural history lens, particularly because of the fascinating historical link to the real swans.
The Swans of Ypres is a unique natural history and First World War story told through a coalescence of art, artifacts, and imagination.
Reviewed by Angela Brown