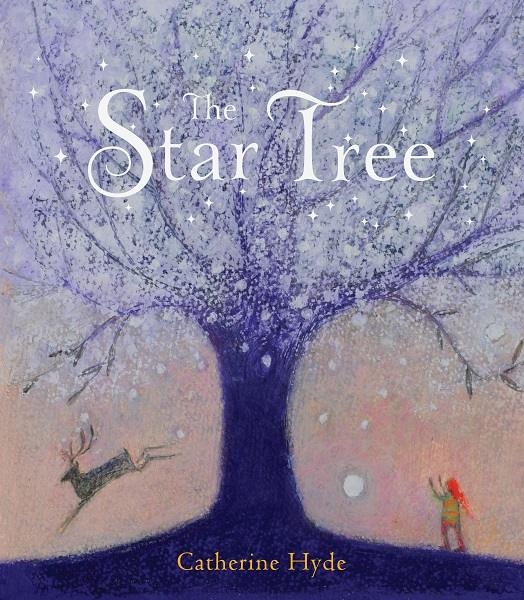 Catherine Hyde, The Star Tree, Frances Lincoln/Murdoch Books Australia,  Dec 2017, 32pp., $16.99 (pbk),  ISBN 9781847806734
As Mia rides her rocking horse on a moonlit night she dreams she is flying away, first with a friendly owl, then in the red hare's boat, to an island where she meets a bear who whisks her up in a balloon.  Later she rides a giant stag through a magical forest to find the longed for Star Tree.  Clutching her star, she is flown home by a white goose – and back to bed.
This gentle bedtime story is beautifully illustrated by Catherine Hyde, an artist who has illustrated three earlier picture books.  The soft colours of the muted background of the moonlit skies create a dream-like atmosphere, while the drawings of the various animals are more detailed.
Suitable for ages 3-5.
Reviewed by Elizabeth Douglas