Katie Cotton, The Secret of Splint Hall, Andersen Press, March 2022, 320 pp., RRP $25.25 (pbk), ISBN 9781839131967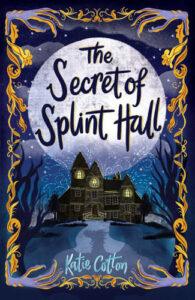 Their father had been killed during World War 2 and their house in London had been bombed, so Isobel, her older sister, Flora, and their mother must go to live at their mother's old home with their aunt Bea and her horrible husband Mr Gregory. There they meet two brothers who are accused of stealing, see how Bea is treated by her husband, learn some unsavoury facts about Gregory, and save the world from one terrible secret menacing them all.
Cotton has created a slightly scary situation when they are caught up in the middle of a battle, although the children extricate themselves eventually and all's well. We hope.
The novel Is aimed at a 10-year-old readership, who will be startled by its claim for out-of-this-world creatures, but no less intrigued by this realistic portrait of the adventures of two sisters.
Reviewed by Stella Lees