Jess McGeachin, The Lost Library, Penguin Random House, Australia, September 2020, 32 pp., RRP $24.99 (hbk), ISBN 9781760892715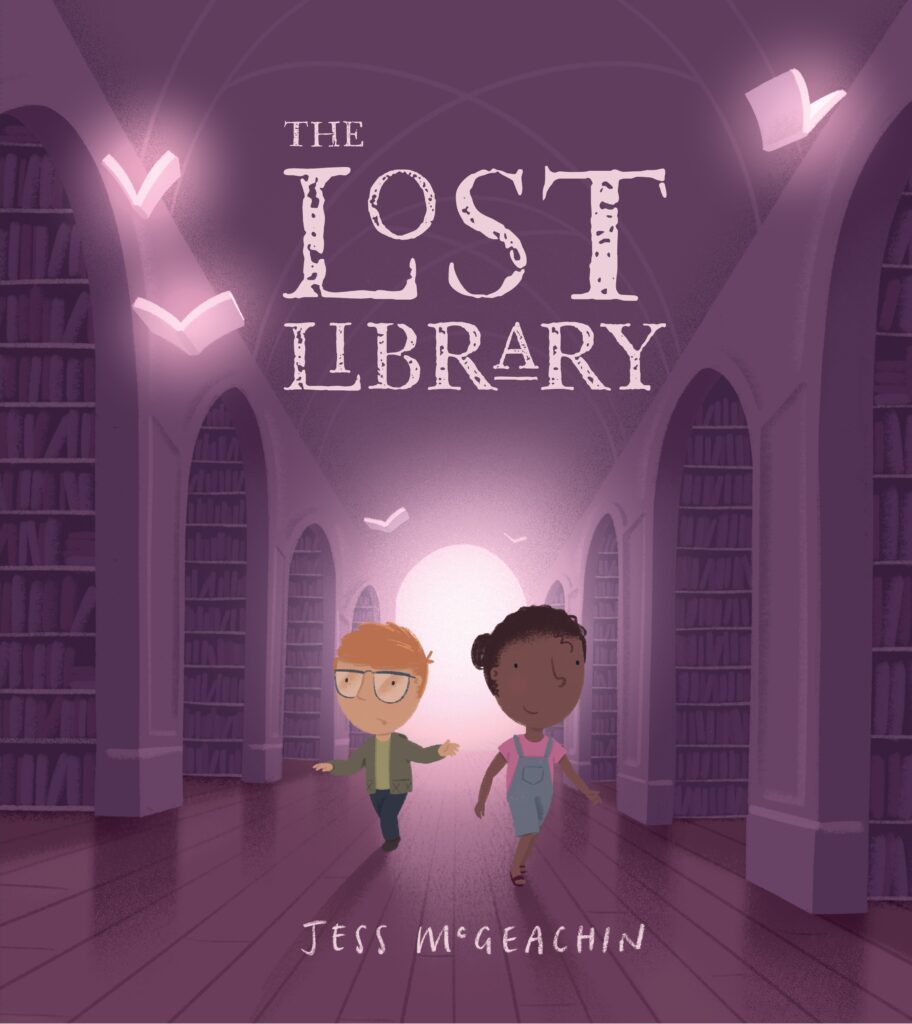 The Lost Library is a picture book story of adventure and fantasy as Oliver and Rosie are transported into a world of imagination through the books that they encounter in a hidden, mysterious lost library. But the lost library is not only an exciting and adventurous place, it is also frightening. Good friendship and collaborative problem solving with the help of books, helps Oliver and Rosie find their way back out of the library to the safety of the real library.
Whilst the storyline is engaging and magical, the careful detail and originality in the artwork is particularly impressive. McGeachin's illustrations impact on the atmosphere of the story with contrasting colours and tones and changes in scale and depth. The purple background colours of the shelves of the lost library create a dream like, mystical, spooky quality. The contrast between the small children and the high library shelves, tall ceilings and general vastness of the library evokes feelings of vulnerability and danger. But the cute, cartoon style faces of the intrepid characters ensures a sense of hope that they will prevail.
Each time I looked at the illustrations I found some other fascinating feature. Every detail seems to have been carefully thought out, such as the variations in the shades of purple and the distinct bookshelf pattern of bookshelf dragon becoming increasingly blurred as its back transforms into the stairway out of the lost library. With hidden objects embedded in the images, there is an added interactive element for the reader. How many hidden sleeping shelf dragons can you find?
McGeachin's first picture book, Fly, was shortlisted for a CBCA new illustrator award for 2020, and I wouldn't be surprised if this book makes it onto a CBCA notables list for 2021. I highly recommend it for 4-7 year olds, and the adults who read to them.
Reviewed by Barbara Swartz