Pamela Rushby (text) and Nicola Hopper (illustrator), The Cow that Swam Out to Sea, State Library Queensland, December 2020, 32pp., RRP $24.95 (hbk), ISBN 9781922467157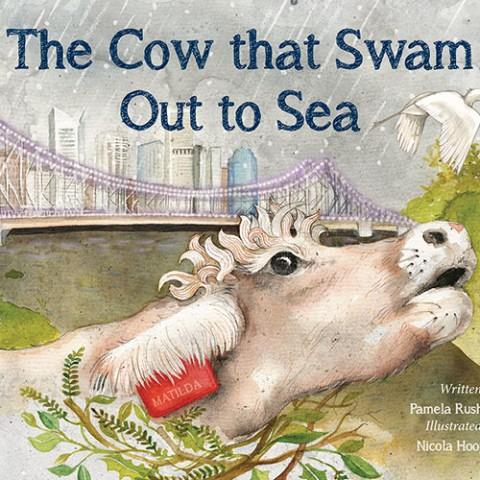 The book's title invites curiosity from the beginning. Why did the cow swim out to sea? Well, as it turns out, Matilda the curious cow was swept down a river swollen by rain. Down the river and out to sea, all the way to the city. A little girl finds her stuck in the mud and with the help of her grandfather, takes her home. They call the number on Matilda's ear tag, and to their surprise, the farmer who owns Matilda tells them that she is nearly a hundred kilometres from home. It's so far away that the farmer offers the girl and her grandparents to keep Matilda. Matilda becomes famous; she's even in the newspapers and she lives happily in her new home, no longer a curious cow!
Matilda's adventure, gently told by prolific and esteemed author Pamela Rushby, is beautifully illustrated in a whimsical watercolour style by Nicola Hooper.
While many of the other SLQ First Five Forever collection are aimed at toddlers, this one is a longer, narrative format which would engage young primary aged children.
Reviewed by Pam Ueckerman