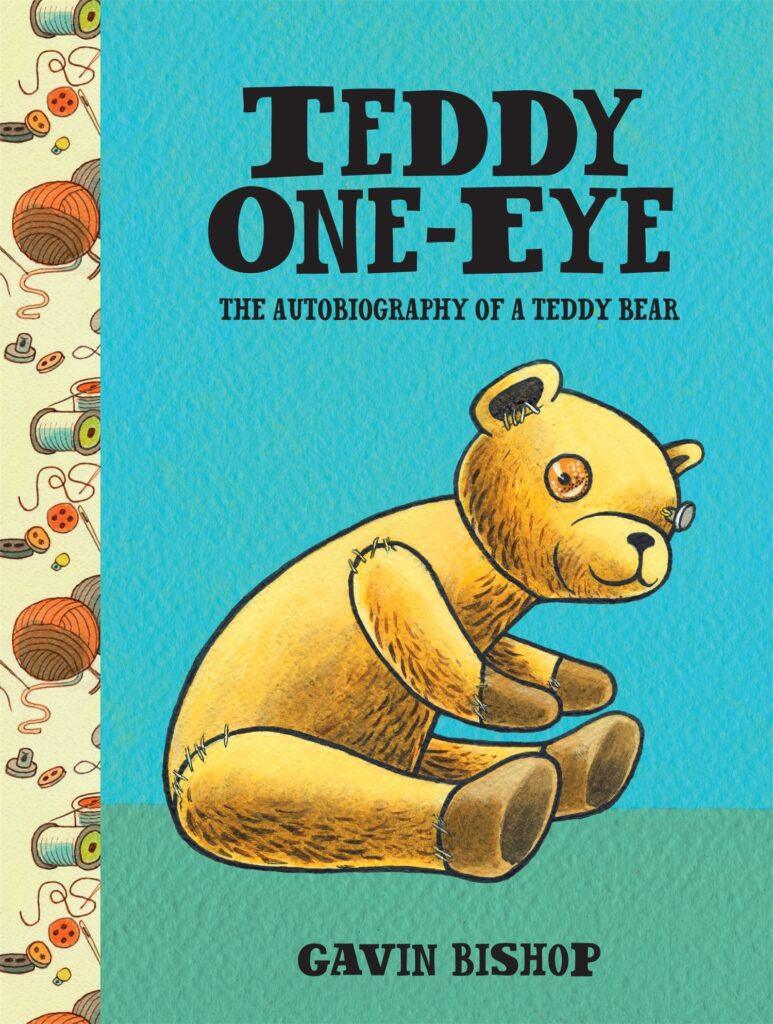 BISHOP, Gavin Teddy One-eye: the autobiography of a teddy bear Random House (NZ), 2014 225pp NZ$34.99 ISBN 9781775537274 SCIS 1684917 
A companion piece to his own autobiography Piano Rock, this blend of novel and picture book, Teddy One-Eye, will give pleasure to the child-within-the-adult as much as the child reader.  Looking at his own life from the point of view of his own teddy bear Gavin Bishop has created a unique and heart-warming story of life in the deep South of 1950s New Zealand.
Firstly, what is noticeable is the format, design and textuality of the book, reminiscent of the gift book at the turn of the century.  Secondly, the dedication to Russell, his 'baby brother' known as BB from Teddy One-eye's perspective, is itself meaningful.  Through the 'objective' eyes of the teddy bear, we experience the joys and woes of sibling rivalry, of sameness and difference within the family and what passing time means when it comes to what we value.
Much of the story is about the love for and abuse of Teddy One-eye by different members of the family.  Indeed, the perspectives shared within the story could speak to children as readers, about the idea of absent and marginalized voices, as well as the power of memory and how memories can be a motivator.  There is a mystical aspect to the story that is shown near the end where Teddy One-eye has what may be described as an epiphany, where past memories, long forgotten, are rapidly given shape led by Teddy One-eye's first 'owner'.
This text could become a classic children's book in that, through the eyes of what is often dismissed as a 'toy', we are invited to rethink what it is to be a child in the world.  Highly recommended.
reviewed by John McKenzie