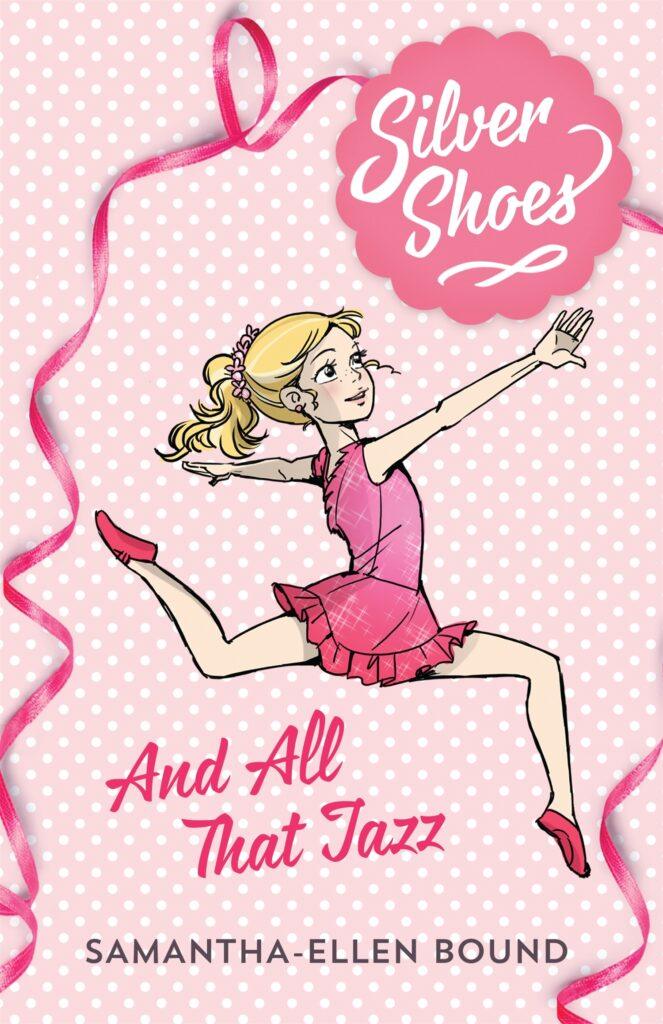 BOUND, Samantha-Ellen (text) J. Yi (illus.) And All That Jazz (Silver Shoes #1) Random House, 2015 132pp $14.99 pbk ISBN 9780857982827 SCIS 1695113
This book is one of a developing series about the Silver Shoes Ballet School.  In it, there is no doubt that Ellie, the main character loves to dance, but she is also ambitious, highly competitive and sometimes thoughtless in the ways in which she treats other.  She attends the Silver Shoes Ballet School, where she works hard to pursue her dream of becoming a famous dancer.  The problem is there are also other dancers who are also talented and ambitious so the rivalry can be intense.  Luckily, Ellie has a very down to earth Mum, who doesn't take too much nonsense.  However rivalries change when the girls enter a competition in which they have to compete against other dance schools.  Now the most important thing is for the Silver Shoes girls to do well.
Through this process Ellie grows in her understandings about what matters and is able to be less critical in her attitude to others.  I'm sure any young girls who go to dance classes will relate strongly to Ellie, her dreams and her experiences.  Suitable for readers 7-11.
reviewed by Sue Clancy