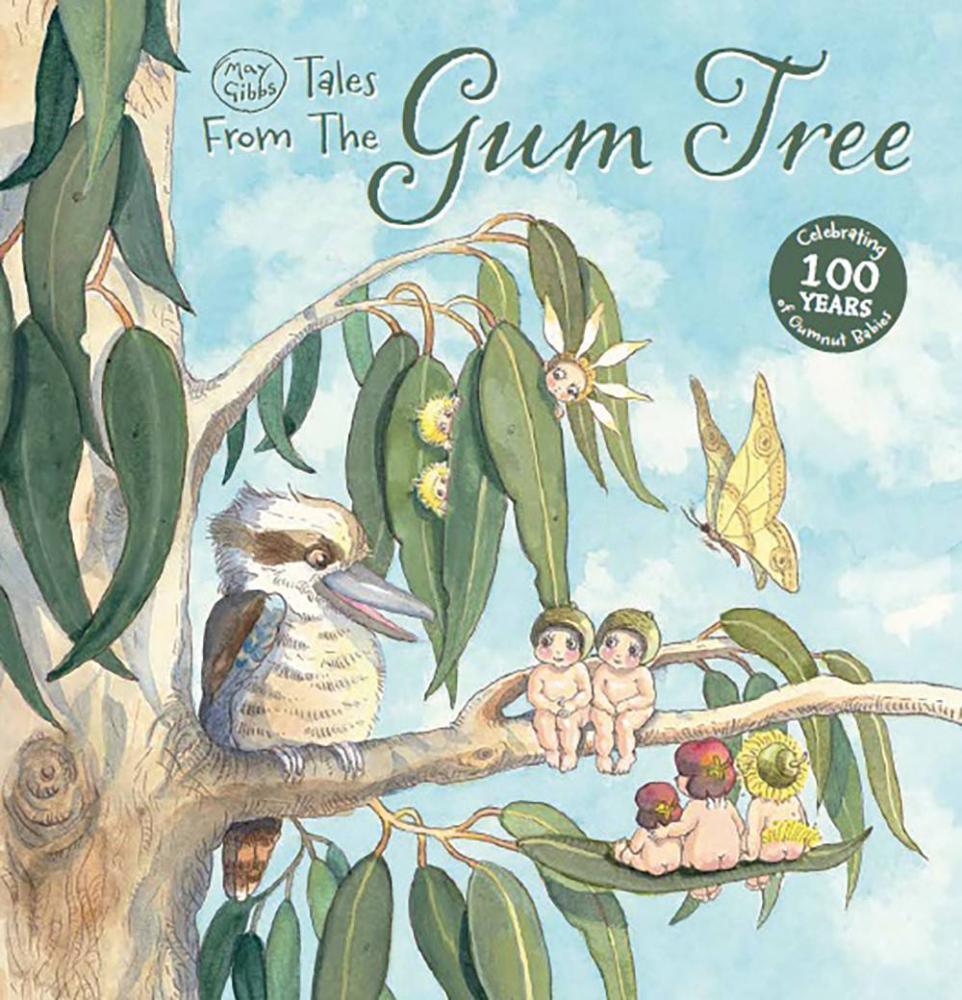 Jane Massam (text) Caroline Keys (illus), Tales From The Gum Tree,  Scholastic Australia, 1 Jan 2016,  24pp.,  $19.99 (hbk),  ISBN 978 1 76015 442 4
Inspired by May Gibbs' original Gumnut babies stories and illustrations, Tales from the Gum Tree continues the adventures of the lovable Snugglepot and Cuddlepie and all their bush friends.
In the first of the three tales, they go to the dragonfly races and take a butterfly ride into the sky. The second tale involves Cuddlepie being rescued by Snugglepot after falling into the creek when his seed pod canoe starts to sink. In the third they put on a pageant for Mrs Kookaburra's birthday. Throughout the tales all is fun in the Australian bush, complete with campfire scenes and koalas in the moonlight.
Tales from the Gum Tree is part of the celebration of 100 years since the introduction of  May Gibbs' iconic creatures into Australian bush mythology.  The three stories are beautifully written and illustrated and are true to May Gibbs' style. There are many full page illustrations and almost every page has a colourful and expressive picture to complement the text.
Children between the ages of four to eight years will be enchanted by this book and adults who have grown up with the charming gumnut babies will continue to be delighted by them.
Reviewed by Grace Nolan