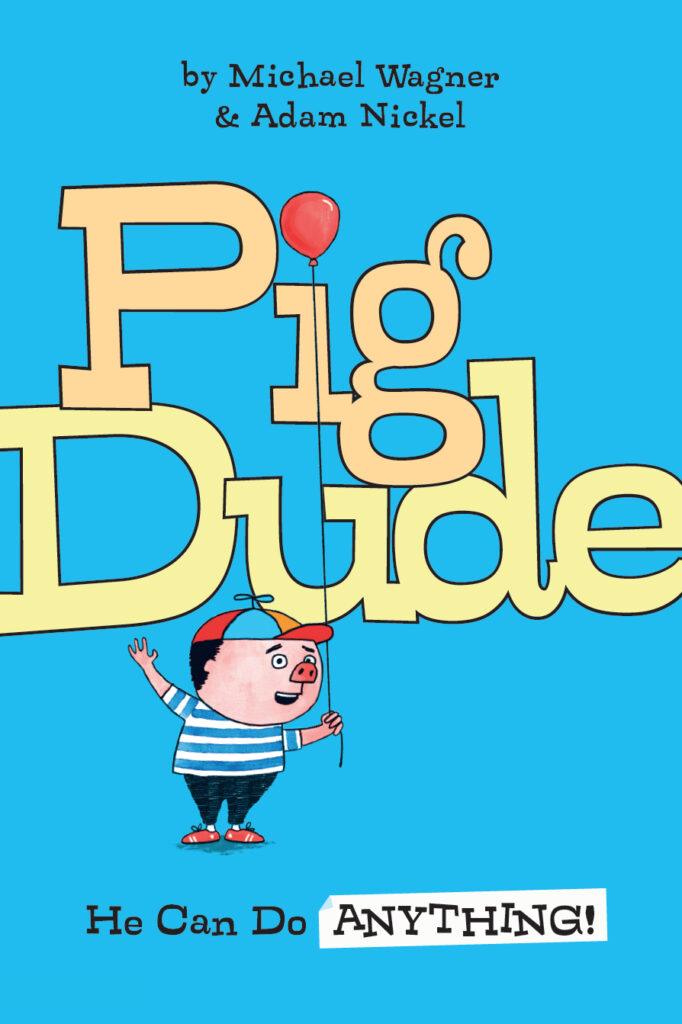 Michael Wagner (text) Adam Nickel (illus) Pig Dude: he can do anything!, Billy Goat Books,  august 2015,  64pp.,  $11.99 (pbk),  ISBN 9780994251718
Pig Dude is a boy with a pig's snout for a nose.  In all other ways he's a normal boy with the usual dreams and wishes. We don't know where he came from, but we do know he has a mama who loves him and that makes all the difference. The endpapers provide the back story of how he appeared in a basket one night with a note saying "Please take care of Pig Dude," and a caring lady took him in her arms and became his mother. He feels sad and angry because he is not good at most things, but his mother assures him he can do anything. With this faith Pig Dude embarks on a quest to fly. After many attempts he discovers he really can do anything.
Good sentence construction and punctuation as well as a simple and interesting text make this a suitable book to use as a reader for children who find reading difficult. The  black type on glossy white paper makes for a clear, easy-to-read text. The colourful illustrations by Adam Nickel are full of movement and energy. Text and pictures work well together to create a cheeky tale which often includes a bare bottom and plenty of trial and error. Readers from lower to middle primary will laugh at Pig Dude's attempts and cheer at his ultimate success.
Reviewed by Grace Nolan