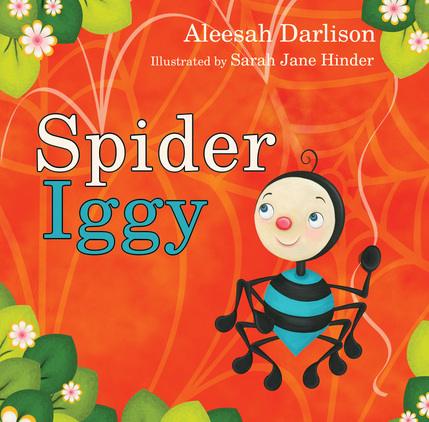 Aleesah Darlison (text),  Sarah Jane Hinder (illus.),  Spider Iggy,  Wombat Books,  1 August 2015,  32pp.,  $24.99 (hbk),  ISBN 9781925139334
Spider Iggy lives in the city. Despite his efforts to make friends, no one seems to notice him. Dreaming of a place where there are spiders like him, he decides to set off on an adventure. He encounters many dangers along the way but manages to stay brave until he meets Bert, another spider who leads him to the place of his dreams, where he finally feels at home.
This book explores the themes of belonging and persistence and is supported by bright stylised illustrations. Unfortunately, I found the language quite stilted and prescriptive and the plot predictable. For young children.  Teaching Notes can be found on the Wombat Books website.
Reviewed by Sharon Seymour