Craig Sheather (text), and Eloise Short (illustrator) The incredible true story of Sparky the Wonder Puppy, Australian Geographic, February 2021, 32 pp., RRP $19.95 (hbk), ISBN 9781922388100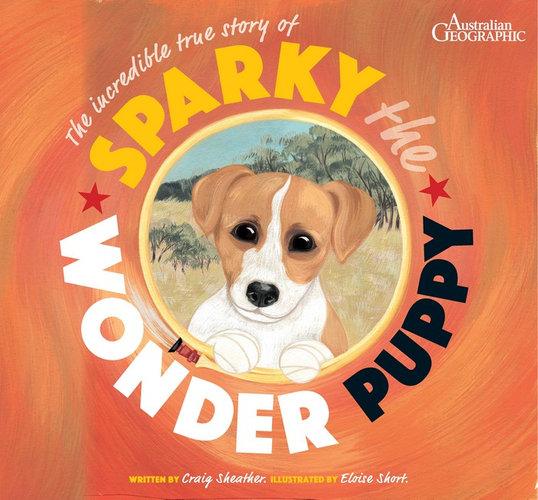 Based on the true story of a family whose puppy ran off into the bush during the 2019-20 bushfires, this story is specifically designed to help kids talk about the destruction wrought by natural disasters. Happily, the puppy survived and so too does Sparky, in this ultimately uplifting tale of survival.
The main characters, Logan and Summer, are ecstatic when they receive a puppy for Christmas. But only nine days later, a bushfire forces the family to flee. Replicating the events that unfolded for the Wild family of Tintaldra in northern Victoria, Logan and Summer's puppy Sparky runs off into the smoke. The family escape unscathed but lose their home and all their possessions. When they return to survey the damage, Sparky appears like 'a miracle'.
Both the author and illustrator have done a fine job in making this story accessible to young readers. Some children might find the devastation too much, but most will follow the story of the children and the puppy and the joy that brings. Author Craig Sheather consulted with child psychologists in a bid to make the book a useful tool for discussing the grief and trauma of bushfires with children.
Reviewed by Heather Gallagher