Gabrielle Tozer, Can't Say It Went to Plan, HarperCollins Children's Books, May 2021, 384 pp., RRP $19.99 (pbk), ISBN 9781460758533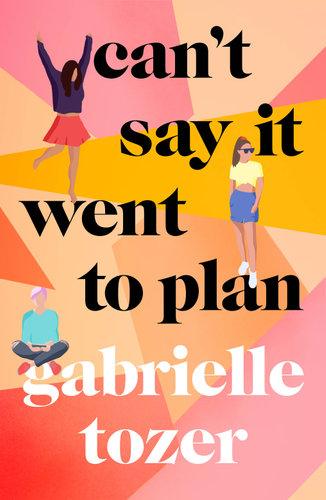 A feel-good novel at its finest. Can't Say it Went to Plan follows a week in the lives of three strangers, Zoe, Samira and Dahlia − all celebrating the end of high school in an appropriate fashion: with their dream holidays. Despite getting off to a rocky start, losing luggage, being broken up with, and making an uncomfortable decision to actively defy parents, the girls quickly embrace their new surroundings and all the possibilities of a week without curfews or homework. The novel is strongly centred on the values of friendship and emphasizes the need to step out of your comfort zone every once in a while.
The three different perspectives can be a little confusing to begin with, but this issue resolves itself quickly. Can't Say it Went to Plan is perfect for teen readers or anyone looking for something light to read. It is recommended for those who enjoy a classic coming-of-age novel with a little LGBTQI+ romance thrown in the mix.
Reviewed by India Boon