Matt Goodfellow (text) and Yu Rong (illustrator), Shu Lin's Grandpa, Walker Books, April 2021, 32 pp., RRP $29.99 (hbk), ISBN 9781913074029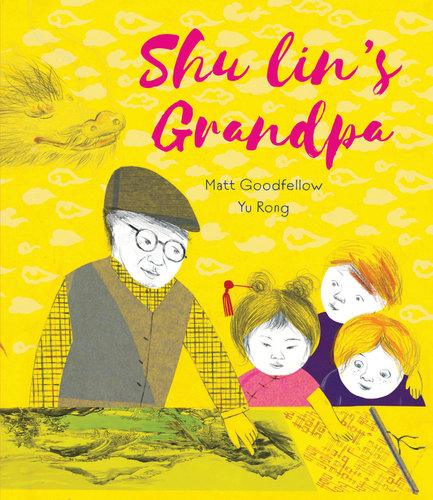 Shu Lin is different. She stands on her own at the edge of the playground watching children play around her, she eats brightly coloured food out of little boxes at lunch time, and she doesn't speak English very well. As the new girl at school, she is having a hard time. But when her grandfather comes to show her class his artworks, Shu Lin is given an opportunity to showcase her artistic skills and help her classmates.
This is a story about acceptance and broaching the barriers that exist in social contexts. Illustrator, Yu Rong beautifully expresses the use of artwork as a means to bridge the communication gap between Shu Lin, her grandpa and the children. Rong uses traditional Chinese hand paper cuts mixed with pencil drawings to create a three-dimensional element.
The double-gatefold spread is a special treat in the middle of the story that will delight young readers and gives the sense that they too are experiencing firsthand what the characters are when presented with Grandpa's delicate artwork.
There are obvious teaching points in this story that can be explored by parent or teacher with their young readers. The child who feels empathy towards the ostracised Shu Lin but does not know how to help can be the catalyst for discussions about the power of reaching out and showing kindness. Then there is Barney, the boy who consistently speaks up against Shu Lin and her grandpa (what's up with her?). Such a character may stimulate debate about the pain ignorance causes.
This striking, bright yellow picture book is sure to catch the eye of passersby, adult and child alike. Matt Goodfellow's poetic story within will not disappoint with its relatable content and the gentle manner it is given. I recommend Shu Lin's Grandpa for any K-2 classroom library and bedtime read bookshelf.
Reviewed by Katie Mineeff