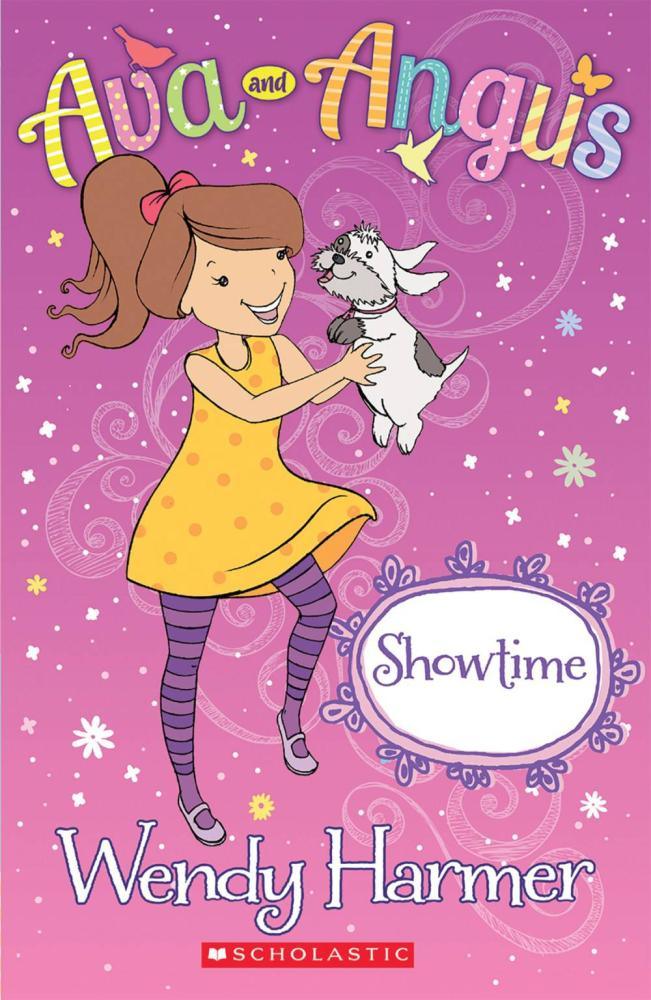 Wendy Harmer (text), Andrea Edmonds (illus), Showtime (Ava and Angus #4), Scholastic, 1 August 2015, 96pp., $9.99 (pbk) ISBN 9781743628584
Fairy floss, a ferris wheel and new friends – this story has heaps of appeal for young readers. Showtime is the fourth book in the series about a young girl, Ava Appleton, whose family has packed up their everyday life to embark on a year-long trip around Australia in a camper van. This story details their latest stop – and Ava's latest adventures – at a country show. My 7-year-old twin girls hadn't read the earlier books but had no trouble catching on to the storyline.
Upon arriving at the Doolimba showgrounds, Ava is befriended by girl/boy twins Donna and Danny, whose parents own the carnival rides. While that come with some perks, the twins also have a mischievous streak and lead Ava and her dog Angus astray. Havoc ensues when they sneak into the animal shed at night and Ava has to explain to her parents how the animals escaped! With country (and city) shows so often marketed to children for the rides and showbags, I appreciated that author Wendy Harmer weaved in information about the traditional aspects of a country show; the cooking, craft, woodchopping and, of course, the animals. Harmer owns chickens and ducks at her Sydney home, so perhaps they inspired this latest offering. She is the author of the bestselling Pearlie in the Park series, as well as working as a journalist, performing comedy and being a mother of two.
There are black and white illustrations throughout the book, which are great for emerging readers just moving away from picture books. Sydney-based Andrea Edmonds illustrated her first book just two years ago (10 Silly Wombats) and her drawings are fresh and fun. She gives Ava a happy, carefree feel, which perfectly suits this young girl exploring Australia in a campervan.
The book is broken into nine chapters, so it's great as a bedtime story or for young readers to tackle in a few sittings. My girls liked it enough to ask about reading the earlier books and are keen to look out for the next one.
Reviewed by Carissa Mason