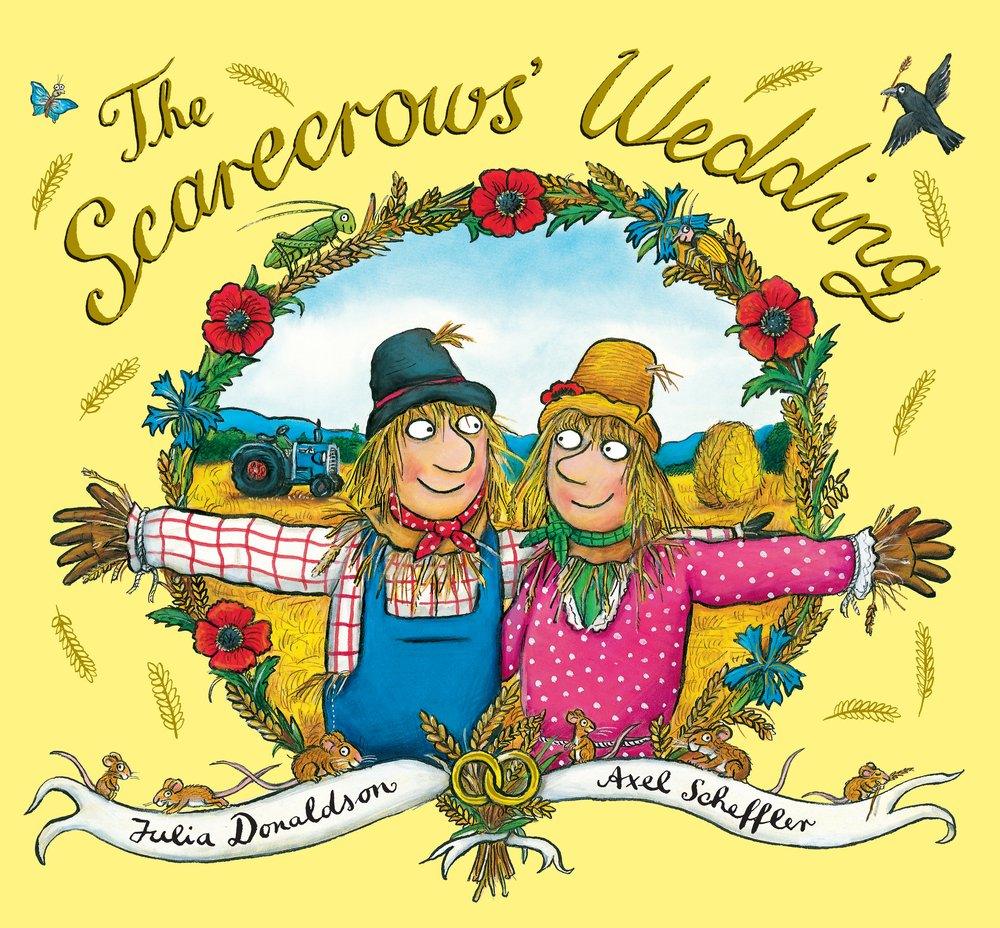 DONALDSON, Julia (text) Alex Schaeffer (illus.) The Scarecrows' Wedding Alison Green, 2014 unpaged $24.99 ISBN 9781407144412 SCIS 1678631
Delightful endpapers of images from fields, poppies, grasshoppers, fieldmice and bees, lead one into this story set in the English countryside.  Betty and Harry are anthropomorphised scarecrows who decide to get married.  They make a list of all the things they'll need to do before the 'big day' and set off around the farm to try to complete each of the things on their list.  Most of the things are easily obtained but pink flowers are more elusive and require Harry to set off on a quest to find them.  This adventure took several days leaving Betty alone and worried in her field.
The farmer causes further consternation by putting up another scarecrow in Harry's place.  The new scarecrow is not honourable like Harry, and his attempts at luring Betty away from Harry nearly end in disaster.  In part, the story is a classic hero tale, making the narrative one of universal appeal.
The illustrations enhance the story adding humorous asides to the main narrative.  The layout is varied, with some double-page spreads and with other pages having multiple illustrations.  Schaeffer has a wonderful knack of indicating mood with just slight changes of facial expression.  The character and emotions of each of the scarecrows (and indeed the animals they meet), are easily read through their faces.
reviewed by Margot Hillel