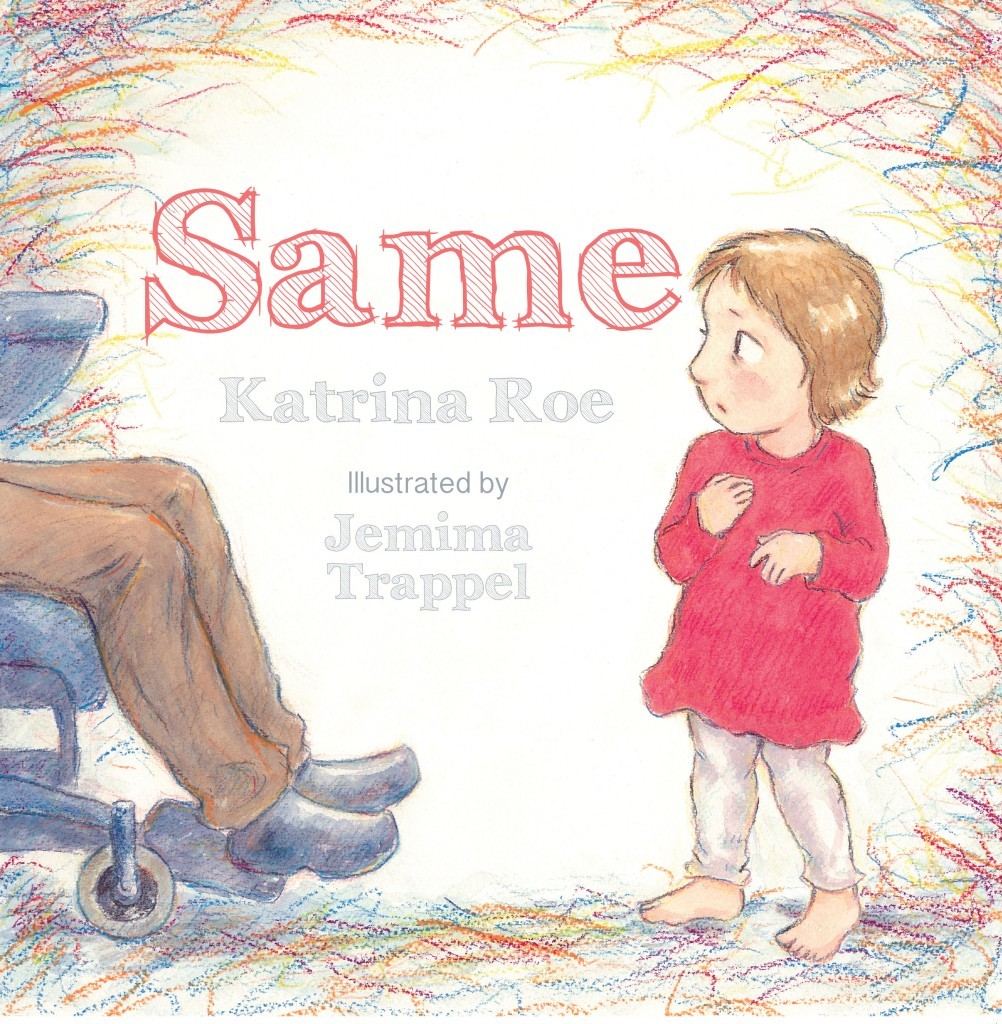 Katrina Roe (text),  Jemima Trappel (illus.),  Same,  Wombat Books,  1 July 2015,  unpaged, $19.99 (hbk),  ISBN 9781925139266
This book tackles a child's responses to a family member with a significant physical disability.  Ivy is confused when confronted by her Uncle Charlie who uses a wheelchair and has a significant speech impairment.  At first Ivy hides, then curiosity gets the better of her and she draws for her uncle and approaches him with the gift of her artwork.  When Charlie, together with Ivy's Mum, produce a drawing in response, Ivy realises they are "the same" and barriers are neatly swept away.
With complete honesty this story champions one little girl's courage and acceptance of others and sends a strong message of tolerance and love.  Sensitively illustrations are matched with an uncomplicated text.  This book is sure to find a place in preschool libraries as it is perfect for sharing and can be used to highlight the struggle to overcome unfounded fears.
Teaching Notes can be found on the wombat Books website.
Reviewed by Chris Dayman