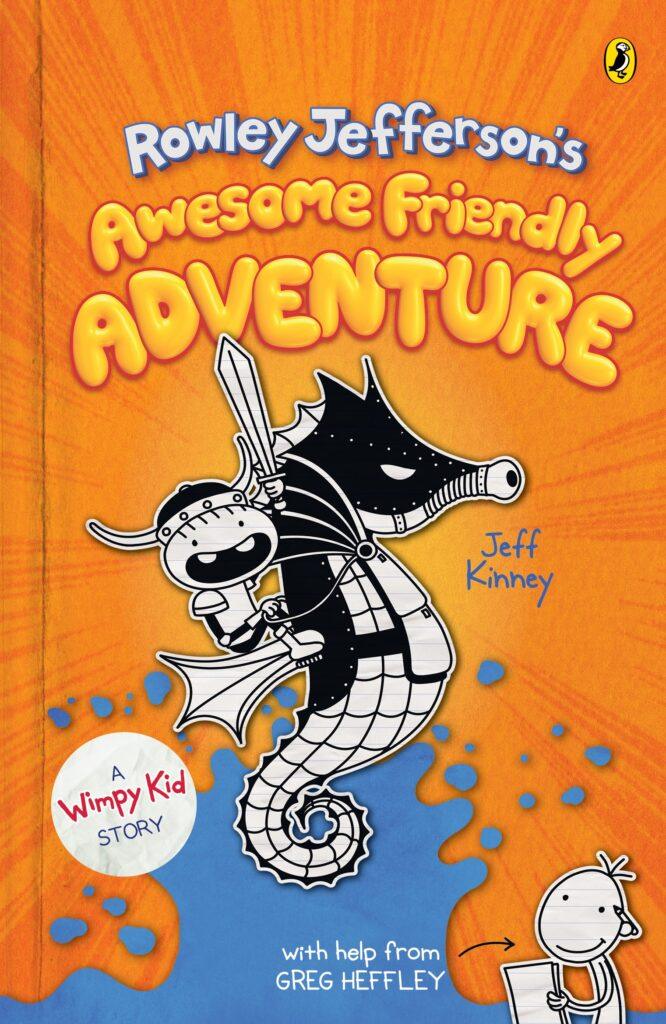 Rowley Jefferson is the kindest boy around and when he decides to write an awesome adventure story not even his feisty friend, Greg can take the kindness out of it.
Rowley is writing a story about Roland and Garg, two heroes setting off to save Roland's mum from the White Warlock. With the catch phrase, 'my parent's raised me right', Roland is equipped with the finest tools to face the deceitful pixies, the gross trolls, the harsh-shampoo-using Medusa, the boulder-throwing ogres, the vampire/werewolf teenagers and the two-faced One-Eyed Wizard. The scene is set for an adventure story with a friendly twist, but Greg's feedback throws a few spanners in the works.
This story within a story works so well as a premise for reflecting on the writing process, the effect of feedback, and the purpose of writing at all. But really it's draw-card is the hilarious references to popular fiction, 'come up with something better because no one would read a book about a boy wizard'; 'if you're gonna write a book you HAVE to put in gross stuff or kids won't buy it' and 'Kids don't want books with messages in them these days'. I found myself chuckling at these clever insights from Greg and even more so at how Rowley interlaced this feedback in his calamitous adventure story.
At its heart, it is a story about being true to yourself and resilient in the face of opposing views, especially from those you call friends.
This is another gem from internationally best-selling author of Diary of a Wimpy Kid, Jeff Kinney. As with the Wimpy Kid series, the cartoonish illustrations in Rowley Jefferson's Awesome Friendly Adventure are just wonderful for their simplicity and invitation to children, fans, and readers to attempt to draw them themselves. 
I'd recommend this for readers 8-12 years who enjoy a laugh and of course all Wimpy Kid fans.
Reviewed by Katie Mineeff