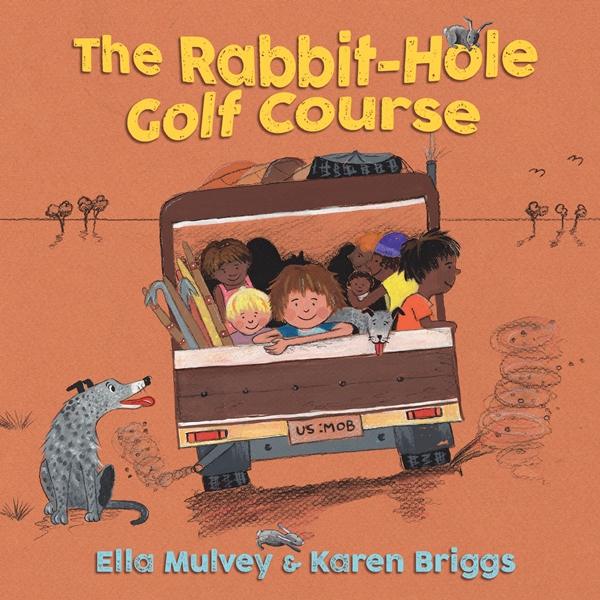 Ella Mulvey (text),  Karen Briggs (illus.) The Rabbit-Hole Golf Course, Allen & Unwin,  July 2017,  32pp.,  $24.99 (hbk),  ISBN: 9781925266290
This is a desert book. The full page colour illustrations with large print text, tell of an excursion by children from a desert community, going out for bush tucker, or maybe looking for rabbits. After all there are so many holes out there in the desert, there must golf courses full of rabbits.
Over a day and a night out in the bush we learn about the honey ants, the maku (witchety grubs), and watch the children camp out while elders make damper and tea. It's difficult to really believe there aren't a lot of rabbits out there.
A fun book for children 5 to 10 years old, and a book that might inspire children from any remote community to write their own stories.
Karen Briggs is a Yort Yorta woman, and lives in the Adelaide Hills. Ella Mulvey spent part of her childhood at Ernabella, and this is where the inspiration for the story arose.
Teacher's Tips are available on the Allen & Unwin website.
Reviewed by Kevin Brophy