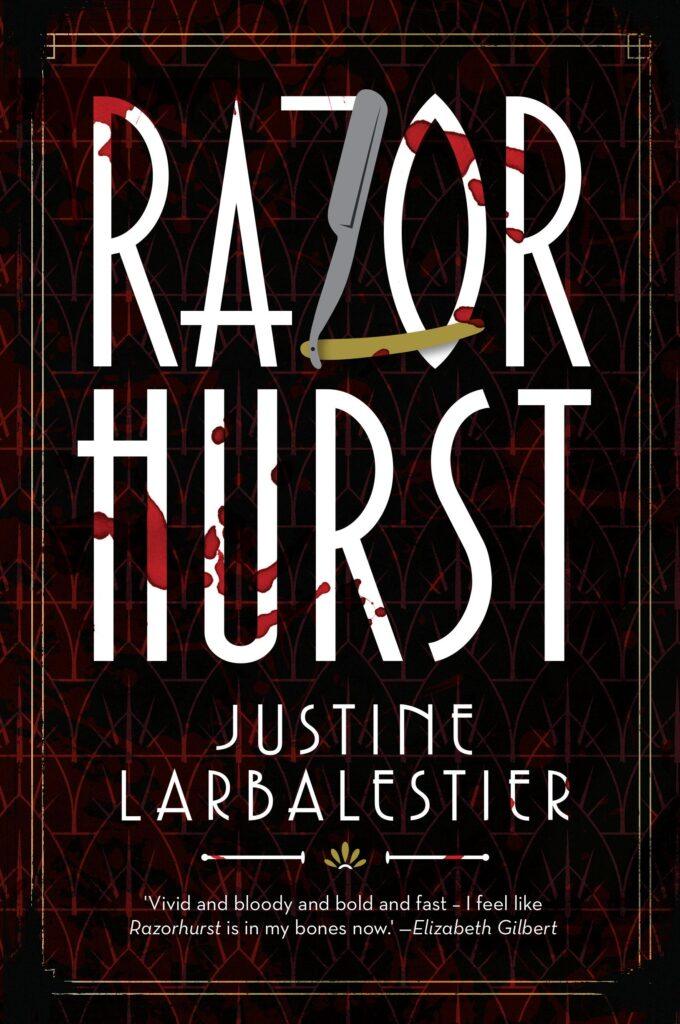 LARBALESTIER, Justine Razorhurst Allen & Unwin, 2014 372pp A18.99 NA$25.99 pbk ISBN 9781743319437 SCIS 1666637
Justine Larbalestier is a powerful storyteller who is able to create characters that readers really care about.  The setting is in Sydney's inner eastern suburbs around Surry Hills, King's Cross, Woolloomooloo, Paddington and Darlinghurst, curing the dark days of 1932 when powerful crime groups ran the area and razors were the main weapons of control.  In an historical sense, she paints a vivid picture of the difficulties of simply surviving in this violent, sordid environment.  Her two main characters, Kelpie and Dymphna live entirely different lives until they meet and realise they can both see, hear and talk with ghosts, and it is their stories that the reader follows.
Although audience suitability is suggested at 14+ I would tend to think that 16+ would be more appropriate.  As an adult I found the history fascinating and the way in which the colloquial language of the time has been captured both authentic and believable.  I'm just not sure how younger teenagers weld relate to these aspects.  That aside, it is wonderful storytelling.
reviewed by Sue Clancy