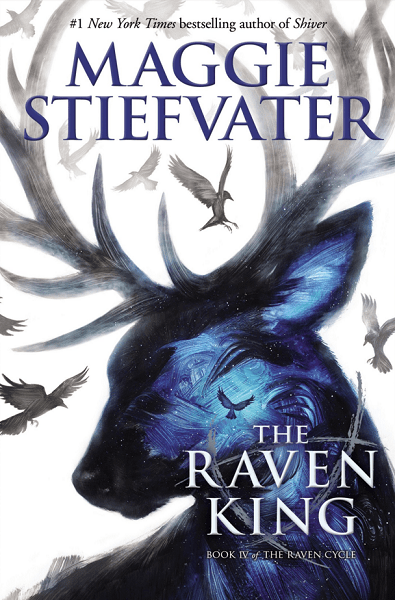 Maggie Stiefvater,  The Raven King (The Raven Cycle #4), Scholastic Australia, 1 Sept 2017,  448pp.,  $19.99 (pbk), ISBN: 9781407136646
The writing was on the wall as the six friends faced their fate.  But could their individual stories be rewritten? Gansy would die, he was the sacrifice, Blue, a half-tree soul with ley line magic was the mirror, Adam could scrye, predict the future while Ronan created dreams and made them real. Noah on the other hand had to simply hang on, for everyone's sake, until the end. And Henry, newcomer to the group, although un-magical, had a tiny artefact that could prove to be very useful as Gansy and his friends battled with their last year of school, the legacy of family histories, new love and an encroaching evil that threatened the quest to find the ancient king Glendower.
Although Stiefvater has a writing style that may take some getting use to, particularly if you have not read her earlier books, the effort will be warmly rewarded as she explores the struggles of teenage life, mortality and the power of friendship in this compelling fourth and final book of The Raven Cycle Series. 
Highly recommended, a terrific read for ages 13+.
Reviewed by Mem Capp