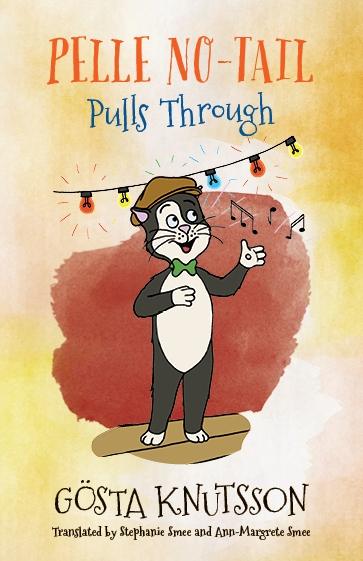 Gosta Knutsson (text), Lovisa Lesse (illus.) Pelle No-Tail Pulls Through (Pelle No-Tail #3), Piccolo Nero, 31 July 2017, 160pp., $14.99 (pbk), ISBN: 9781863959476 
The third in a series of 12 books published between 1939 and 1972, the Pelle No-Tail Adventures are regarded as Swedish classics and have resulted in a children's opera and four films. Four asteroids have also been named after characters from these books. Although translated into many languages over the years, it is only now that the series has become available in English. Translated by Australian Stephanie Smee and her Swedish mother, Ann-Magrete Smee, they give a brief insight at the beginning of the book into their translation method and how it can be understood by Knutsson's young reader. 
Pelle, the protagonist of the story has no tail, it was bitten off by a rat when he was a kitten living in the Swedish countryside. By the time we meet Pelle in book three he lives in the city with a loving family and is always up for fun and adventure, such as attending a Big Swing Fair and family holiday in the country, or a near by island, that involves trolls, spies and of course other adventures.
Pelle wears a bow tie, goes on trips to interesting places and has a family that loves him. For Mans, the mean street tom, Pelle represents all the things to which he secretly wishes or aspires, making Pelle the perfect target for his nefarious plans.
A lovely early chapter book that gently role models the positive in life, empathy for others and encourages the acceptance of difference.
Highly recommended for children 6+.
Reviewed by Mem Capp