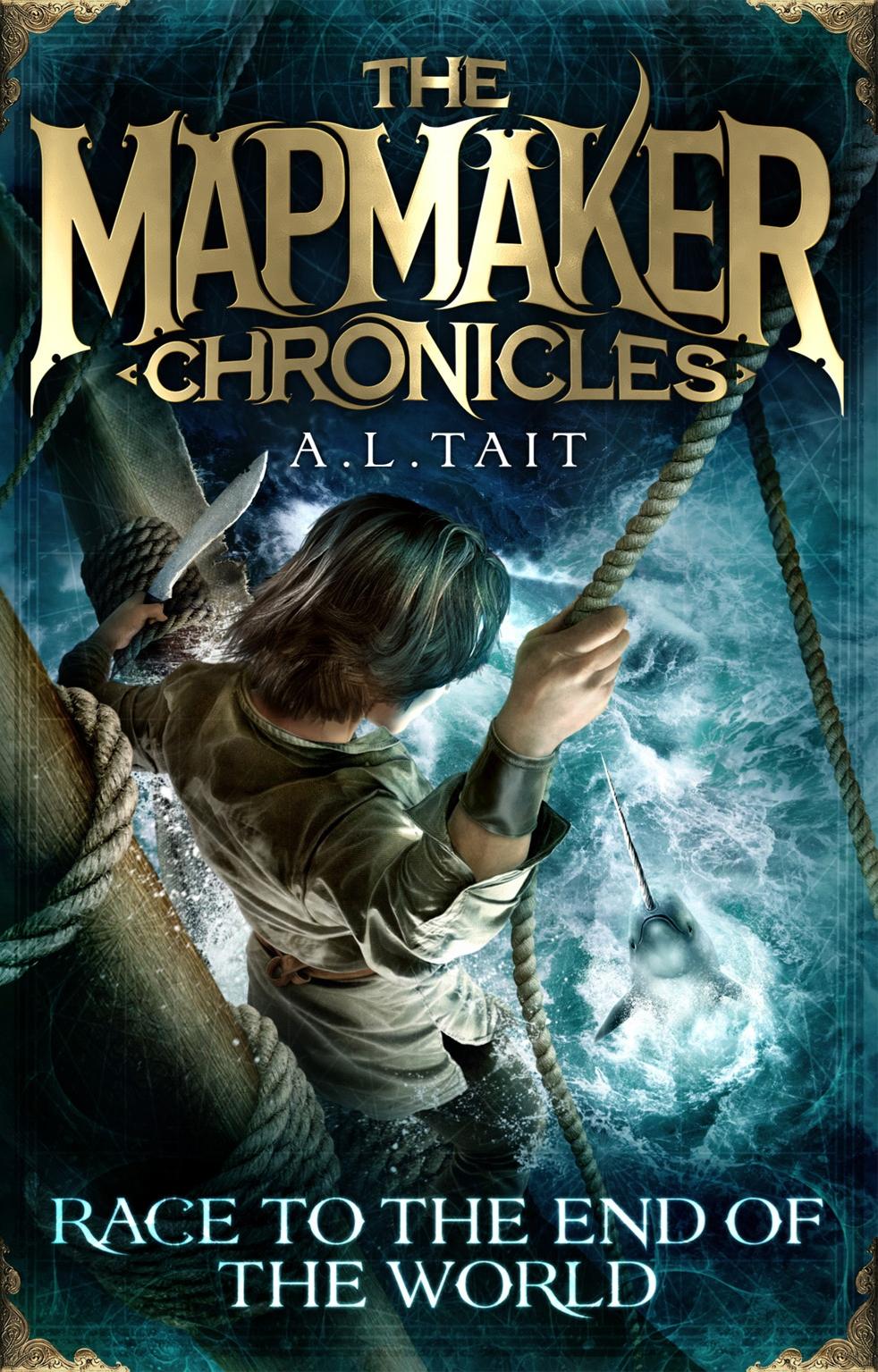 TAIT, A. L. Race to the End of the World Hachette (The Mapmaker Chronicles), 2014 236pp $14.99 pbk ISBN 9780734415776 SCIS 1675813
Quinn Freeman is the youngest of five brothers.  He is not particularly strong, and cleaves to his mother rather than his dominating father.  He has some gifts, however, that make him a perfect candidate to be taken from the warmth of his family and brought to the palace.  Here his ability to read and write is seen as useful, and after a few months he is selected to accompany Zain, a slave of the king, on a journey.  Quinn is a mapmaker, and the journey is a race to discover what lands are beyond the narrow maps that his people have so far produced.  The race is undertaken by three ships, and it doesn't take Quinn long to realise that his ship, the Libertas, is the best one to serve on.  As they proceed across the ocean, the crew face hostile inhabitants, monsters of the ocean, and the treachery of the competitors, but Quinn's character and confidence grow as the months pass.
Tait has written an exciting adventure story, with well-drawn characters and sufficient tension to keep the reader moving forward.  Her straight-forward, conversational style, and her awareness of what her readership enjoys, surely guarantees that this series will take off with young teenage readers.  The first in a trilogy, it has an assurance which others in the genre lack, and can be favourably compared with McGahan's Ship Kings series.
reviewed by Stella Lees