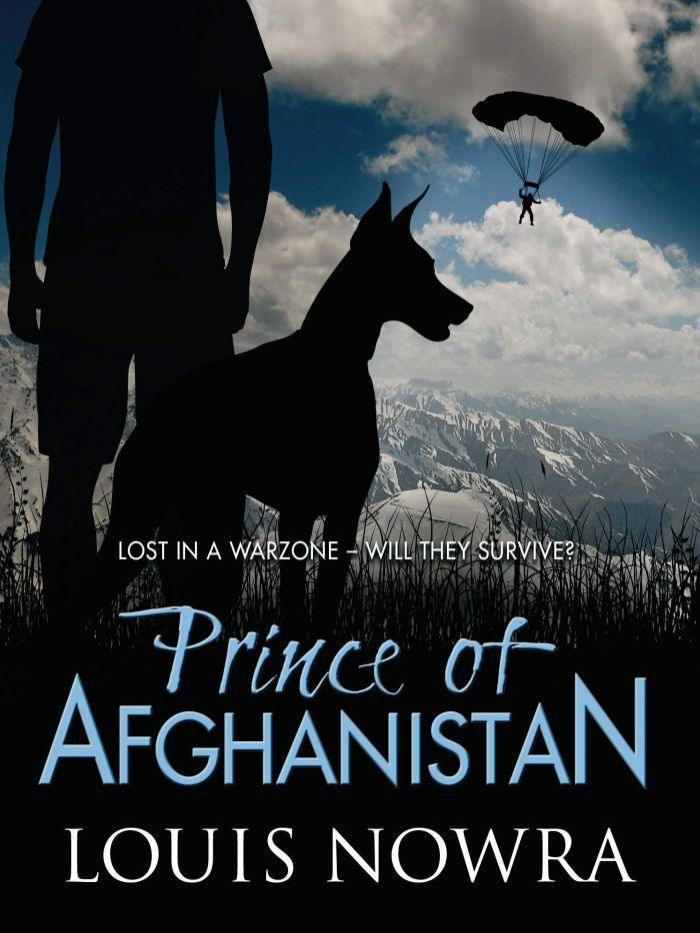 Louis Nowra, Prince of Afghanistan,  Allen & Unwin,   March 2015,  $16.99 (pbk),  173pp.,  ISBN 978 1 74331 482 1
Casey, Mark's best friend, is a dog handler. The two Australian soldiers and other Americans are dropped in to Afghanistan to rescue three doctors who have been kidnapped by the Taliban. The mission goes awry, and Mark finds himself alone in enemy territory with Casey's dog, Prince. Both dog and man have temporarily lost their hearing in the affray, so Mark has to care for Prince, earn his affection and obedience, and survive himself.
Prince has been wounded, as has Mark, but they must travel over a hundred kilometres to reach safety, so Mark attends to the dog as best he can, patches himself up, and they set off. Over almost a week they live on the few rations Mark has, fruit stolen from local orchards, a goat that Prince kills, and limited sources of water. At times they run up against the enemy, men who hate dogs. Mark fears for Prince's life as much as for his own. During this time Mark's reason for joining the army and his troubled youth in rural Australia are explored.
The book is a tribute to the dogs involved in the army. Prince is clever, loyal, and outstandingly brave. He has been trained to be quiet when he needs to be, yet aggressive toward anyone attacking his master, and as their journey proceeds, Mark and Prince become master and beloved dog. Nowra creates a palpable tension, and while Mark displays resourcefulness and strength in adversity, it is Prince who is the hero in this exciting novel.  Notes for Teachers are available on the Allen & Unwin website.
reviewed by Stella Lees