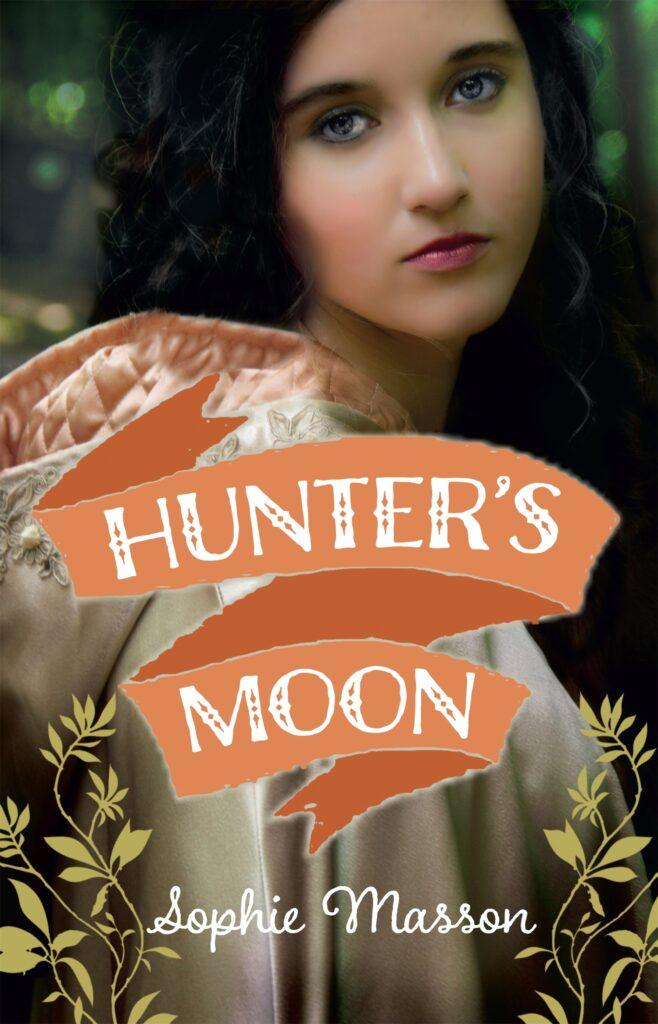 Sophie Masson, Hunter's Moon,  Random House,   1 June 2015,  $19.99 (pbk),  336pp.,  ISBN 978 0 85798 603 0
Sophie Masson has retold other fairy tales in Moonlight and Ashes, Scarlet in the Snow and The Crystal Heart. This is her take on the Brothers Grimm tale Snow White.  In the Grimm version Snow White's cruel stepmother tried to have her killed when the mirror told her Snow White was more beautiful than she, but the woodcutter spared Snow White who then found refuge with seven dwarves. The stepmother finally got her comeuppance and had to dance in red-hot iron shoes until she was dead.
Disney retold the tale, centering the story on the dwarves.   But Sophie Masson's version sees a much more complicated narrative for main character Bianca. Belladonna, the stepmother, has so successfully ingratiated herself to Bianca that when the novel opens, Bianca loves her dearly. They are preparing for the Presentation Ball, and Bianca is advised on what to wear and how to behave. She is meek, loving and totally in enthralled by Belladonna.
At the Ball she meets Lucian Montresor and after one dance with him falls deeply in love. After the Ball, Belladonna tells Bianca that her father is sick and wants to see her.  She sets out through the woods to be by his side and it's in the woods that an attempt is made on her life.
Bianca's transformation from milksop to heroine is not easy to swallow, requiring the reader to suspend disbelief and go with the many interactions and adventures Bianca has with a variety of people before she is victorious. Werewolves – good and bad; magic spells; Scarlet Pimpernal types; people presumed to be dead  – all emerge to help Bianca, until the wicked stepmother is defeated in quite a nasty way.
Bianca has plenty of agency after those first pages, and Masson keeps the excitement going until the end. Teenage readers will love the romance.
reviewed by Stella Lees