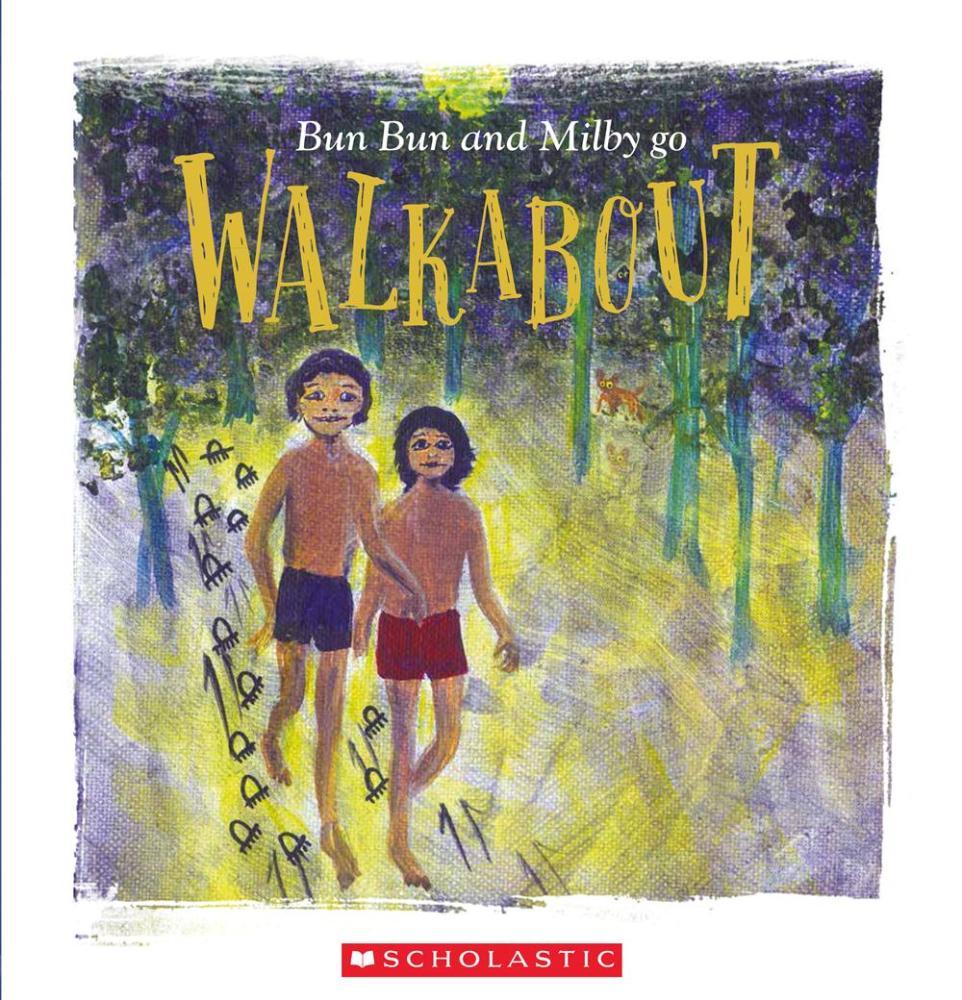 Uncle Joe Kirk and Greer Casey (text),  Sandi Harrold (illus.).   Bun Bun and Milby go Walkabout.  Scholastic Australia, 1 March 2015.  $14.99 (pbk),  32pp.,  ISBN: 9781760152000.
Bun Bun and his little sister Milby are out camping at night with their family group, telling stories around the campfire.  But when they go to bed, Bun Bun  hears a mob of kangaroos go bounding past.  Too excited to sleep, he wakes Milby and they set out to track the kangaroos deep into the bush in the dark. When they realise they are lost, Milby is scared but Bun Bun calmly takes charge with a sensible plan.  When the family find them gone next morning, the men set out tracking the lost children – but what will they find as they follow the tracks?
With large print white text on boldly coloured left-hand pages and paintings on the facing page, this is a lively and interesting book for beginning readers and those interested in indigenous stories.
reviewed by Chloe Mauger