Deborah Chancellor (text) and Julia Groves (illustrator), Polly Bee Makes Honey, Scallywag Press, September 2021, 32 pp., RRP $22.99 (hbk), ISBN 9781912650705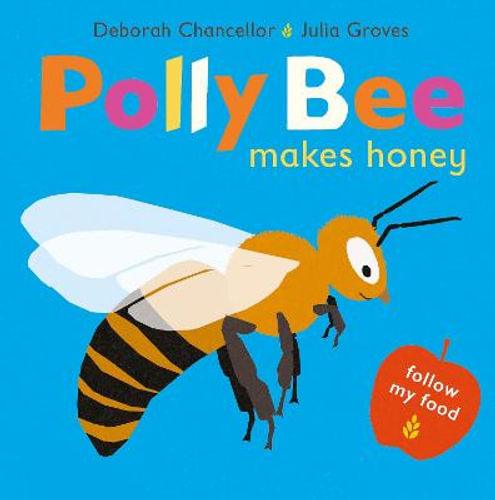 The world's bee population has declined significantly in recent years due to habitat loss and the use of pesticides. They form an important part of our ecosystem along with other pollinators. Polly Bee Makes Honey is a timely story aimed at readers aged 3+ years on the job of bees and how honey is made.
The simple text and colour palette in the illustrations will appeal to small children. There's detailed information and a short quiz in the appendix for older children. Some of the key facts on bees could have been included in the main story such as how bees communicate and why we need bees.
Both the author and illustrator live in the UK, and this is reflected in some of the vernacular text used such as "mustn't" and "besotted". This book is part of a "Follow My Food" series of books on farm to plate information texts for children.
Reviewed by Stef Gemmill