Lisa Shanahan (text) and Leila Rudge (illustrator), Hello World, HarperCollins, August 2021, 24 pp., RRP $19.99 (hbk), ISBN 9780733340826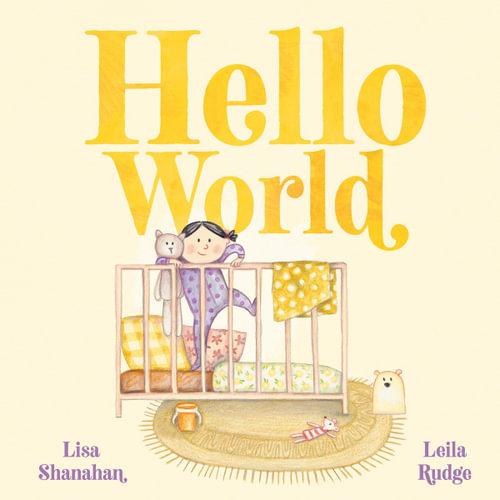 "Hello mash, hello peas… hello sneaky summer sneeze… Hello you, hello me, hello story on your knee."
Hello World is a lyrical and playful exploration of life's tiny moments. The text follows a day in the life of a young family, from the perspective of its youngest member. The vocabulary is playful and light, with a warmth that makes readers feel as if they've been welcomed into a friend's home.
This warmth is also reflected in the book's illustrations— the pictures move in a cinematic way, adding to the dynamic feel of the story. The shading and bright colour palette create a tactile feel that is fresh and joyful. When combined with the text, the illustrations keep us turning the page to see what the family (especially the cat) will get up to next.
A story that's fun and whimsical, and a joy to read aloud.
Teacher's notes are available on the HarperCollins website.
Recommended for ages 0-2 years old.
Reviewed by Sarah Stivens