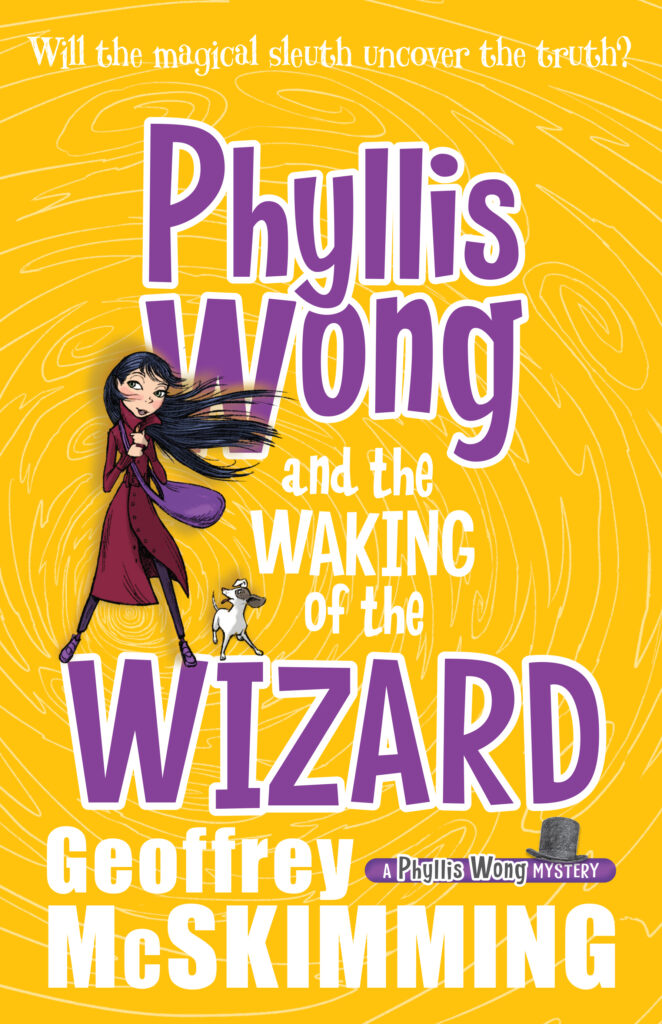 Geoffrey McSkimming. Phyllis Wong and the Waking of the Wizard : a Phyllis Wong Mystery, Allen & Unwin,  June 2015, 400pp.,  $15.99 (pbk), ISBN 9781760113384
Phyllis Wong and the Waking of the Wizard is the 3rd Phyllis Wong Mystery. It follows a quest started by Phyllis's great grandfather Wallace to find one of history's greatest magicians – Myrddin Emrys, popularly known as Merlin. But the path of discovery doesn't run smoothly thanks to The Great Whimpering.
The characters in this book time travel across space and time – two attributes with lasting appeal to young readers. But there is another dimension to the book that I particularly liked. Most of the magic tricks Phyllis performs in the book had been performed for McSkimming by a magician who helped him with the technical details of tricks and illusions (sorry – the secrets of how they happen are not revealed!). Wallace's account to Phyllis of Merlin's role in building Stonehenge is also drawn from ancient documents.
This is an entertaining book, and the writing style and tone will appeal to its intended audience. However, at 400 pages it might look a bit daunting to younger readers at first, but if you can get them started and they like magic, time travel and magicians, they won't be disappointed.
Reviewed by Jane Carstens