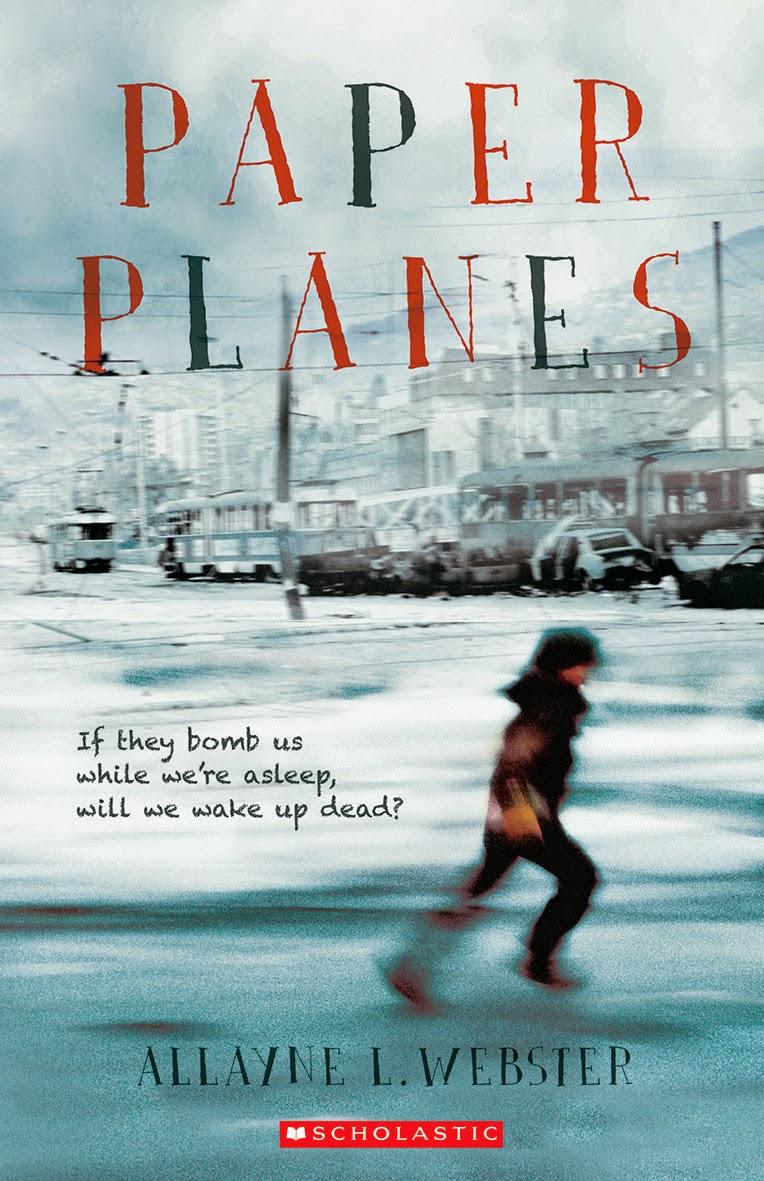 WEBSTER, Allayne L. Paper Planes Omnibus, 2014 183pp $16.99 pbk ISBN 9781742990699 SCIS 1674138
Eleven year old Niko and his family live in Sarajevo.  One day, with little warning, the bombing starts.  Niko's father refuses to leave and young Niko begins to learn things about war, frightening things.  At first the family believe the war must end soon, but the days wear on, food grows scarce, the phone, electricity and water supply is cut.  It becomes normal for Niko to fear open spaces and he and his best friend, Nedim, learn the hard way that strangers are not to be trusted.  Niko tries to understand why the war is happening but cannot – his friend's family is Muslim.  He sees no difference between his family and theirs except for religion.  Why should this matter?  His brave older sister and brother must give service to the Bosnian army.  After Niko and his mother are shot at by snipers it is eventually agreed that the children must find a way to leave the city, seeking refuge in neighbouring Croatia before journeying to Australia as refugees.  Niko cannot bear the thought of leaving his mama, tata and best friend, but the day comes to begin the perilous journey through the long dark tunnel to freedom.
This compelling and at times heartbreaking story is based on real experiences.  Niko's voice is believable and it is through his naivety we learn about the realities of that terrible time.  It is important for our young people to read stories like this, to feel empathy, to experience vicariously and to be hopeful for a better future.  This story is a must for libraries.  Highly recommended for upper primary readers.
reviewed by Sharon Seymour