Rascal, Pablo, Gecko Press, June 2021, 32 pp., RRP $22.99 (hbk), ISBN 9781776573240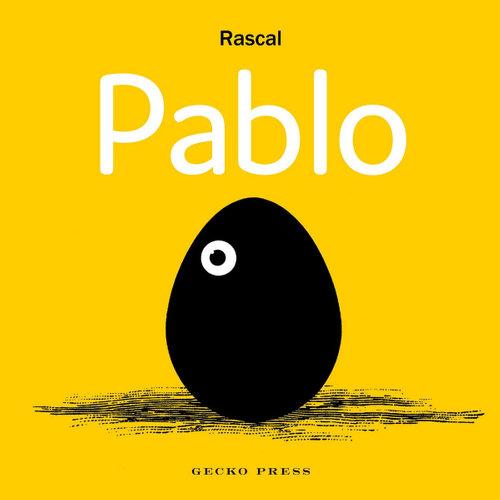 First published by the highly regarded children's book publisher, l' école des loisirs, this simple story describes the emergence of the chick, Pablo, from his protective shell. One peck at a time, he gradually sees a little more of the big world outside. The very simple black and white illustrations start with the oval of the egg, then one eye appears, then a second and little by little his legs and wings. The sights, sounds and smells of his new environment increase as he finally breaks free – with a splash of bright yellow and the remains of the shell providing a useful umbrella.
Produced as a small-format hardback, the book is perfect for small hands to hold. Ages 3-6 years.
Reviewed by Elizabeth Douglas