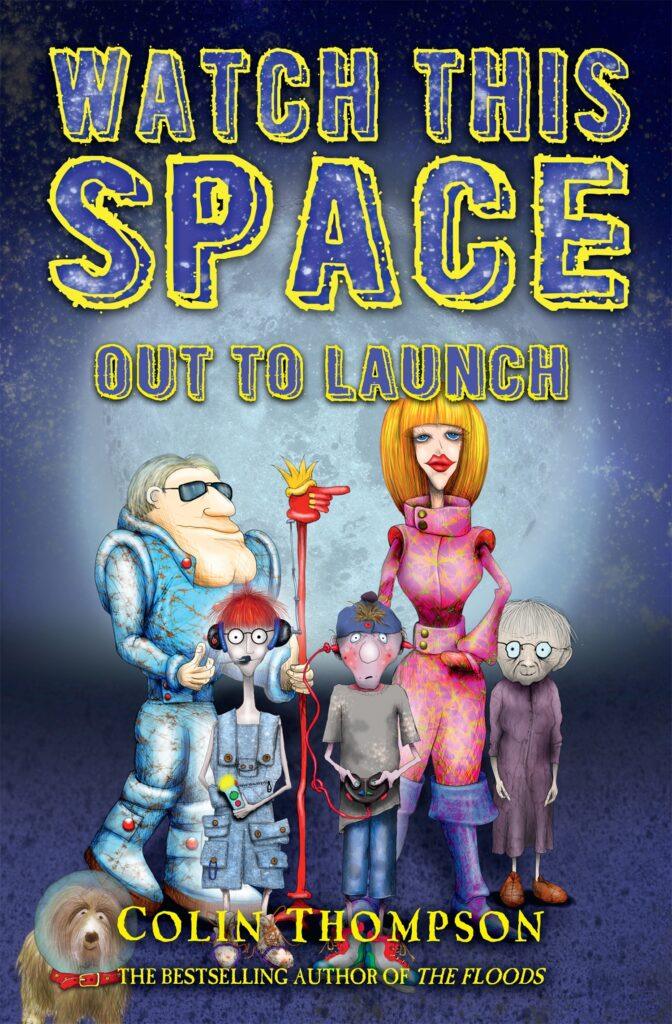 Colin Thompson  Out to Launch (Watch This Space #1),, Random House,  1 May 2015,  256pp.,  $15.99 (pbk),  ISBN 9781742756202
Colin Thompson, author and illustrator, has brought us many irreverent, funny and touching books and for this one he has ventured into outer space. The moon, specifically. Radius Limpfast is a grotesquely rich man. There doesn't seem to be very much he wouldn't do to add to his vast wealth and this time he has concocted a brilliant plan to send a family into outer space as part of a new reality TV program called, Watch This Space. He knows the power of putting ordinary people on TV for all those ordinary people at home who wish to be rich and famous. The family here are the Contrasts; mum, dad, their two kids and since they have no grandmother, they've been given Granny Apricot to round out the family unit. Radius Limpfast is also a terrible skinflint and has employed a bunch of frauds with very little knowledge of space or spacecraft, to launch them, meaning not everything goes to plan.
Colin obviously enjoys taking a dig at some of humanity's biggest foibles, including our gullibility and love of reality shows. This book, he promises, won't be the last and I suspect it's because he has much more to say on our human failings.
Reviewed by Deborah Abela