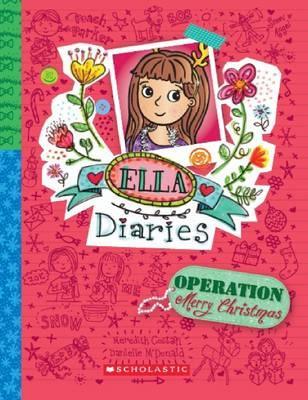 Meredith Costain (text),  
Danielle McDonald (illus.),  
Operation Merry Christmas (Ella Diaries #9),  
Scholastic Australia, 1 Oct 2016,  144pp.,  $12.99 (pbk),  
ISBN 9781760159580
Ella's plans for Christmas are foiled when the caravan park the family goes to every year is closed. Ella decides to make staying home great fun, but things go wrong. To top it all, she has not been invited to Peach Parker's party, so her BFF Zoe and she devise a cunning plan, but again she meets her match.
The appealing format of the book, with McDonald's witty sketches will draw in early readers. I am not very happy about Ella and Co's moral position, seeking revenge when they aren't invited to the party, but the Christmas Ella has in the end is just what we all need.
Reviewed by Stella Lees