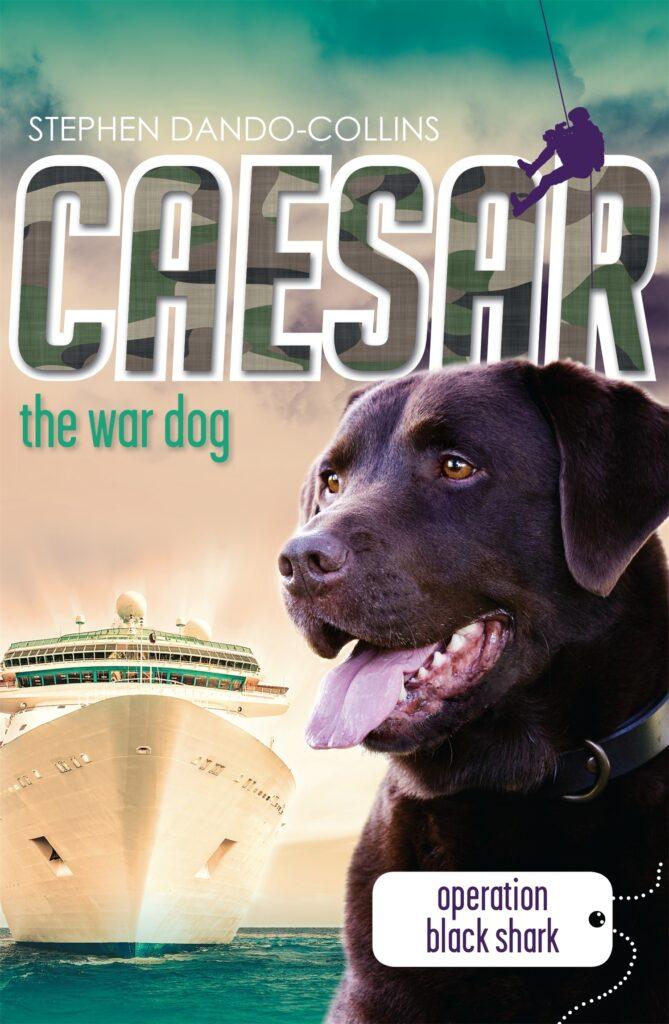 Stephen Dando-Collins,  Operation Black Shark (Caesar the War Dog #5),  Random House Australia,  4 Jan 2016,  271pp.,  $16.99 (pbk),  ISBN 9780857988638
This is number 5 in the Caesar the War Dog series, and as I opened the book I thought 'Ho, hum, another series with a doggie hero with an intelligence to challenge Einstein'. Well, I was right that it is part of the series, but forget the cynicism. It is a well written and exciting story of a group of South American gangsters who intend to take over a cruise ship. Unfortunately for them, they are up against Ben Fulton, Caesar, the dog, and the security branch of the United Nations – the Global Rapid Reaction Responders. Apart from Ben's irritating children, who are accompanying their father because Ben is slightly disabled and the family is on vacation, all the leading good and bad characters are well defined. The setting, a luxury cruise ship, is interesting, and the plot hangs together cleverly. Caesar the Labrador acts like a dog who is trained to behave on command. He doesn't ever take the initiative or appear smarter than the men who control him.
The novel is aimed at the early teenage reader who is likely to move on to James Bond. It sports plenty of guns, various gizmos, dark masks, helicopter drops and much army lingo, with pages of translation attached. It romps along in style, and will surely maintain the popularity its predecessors have achieved.