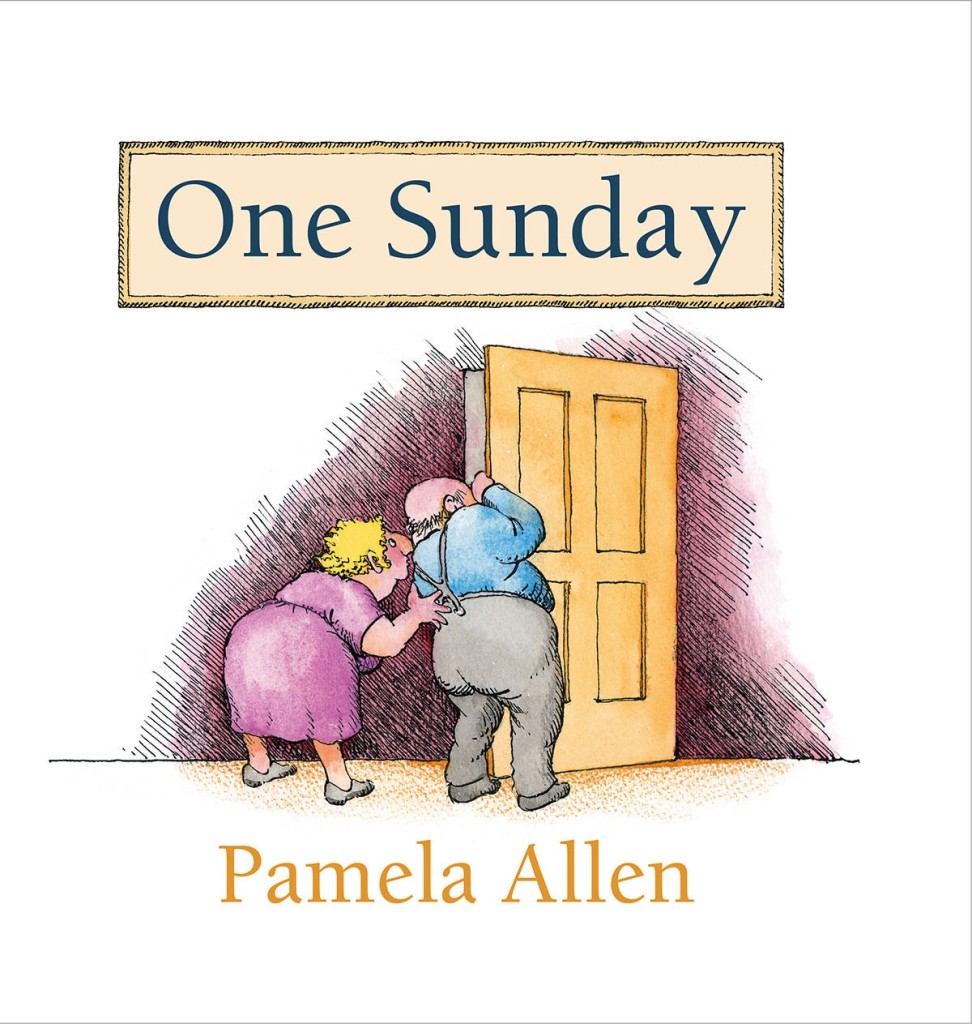 ALLEN, Pamela One Sunday Viking, 2014 unpaged $24.99 ISBN 9780670077656 SCIS 1665838
One Sunday is a fun story exploring the heart of family tradition and routine in which Pamela Allen revives the idea of the Sunday family gathering and the Sunday roast with a delicious twist.  Paired with Pamela's distinct illustrations that are playfully donned with illustrative text, this book is a fantastic read aloud, exploring the sounds of a cold and windy day and creating atmosphere on every page through the use of repetition and Allen's lyrical language and expression.
The old woman believes the weather is too severe for their family to make it for their Sunday roast, but the old man insists that Sunday is visitor's day and tradition shouldn't be broken.  When an unexpected guest arrives to share in the Sunday ritual, the old man is proven right and the visitor is made welcome.
This is a delight of a picture book, beautifully told in only the way Pamela Allen can manage it.  One Sunday is a warm and funny tale with a lot of heart.  Recommended for ages 4+.
reviewed by Maria H Alessandrino