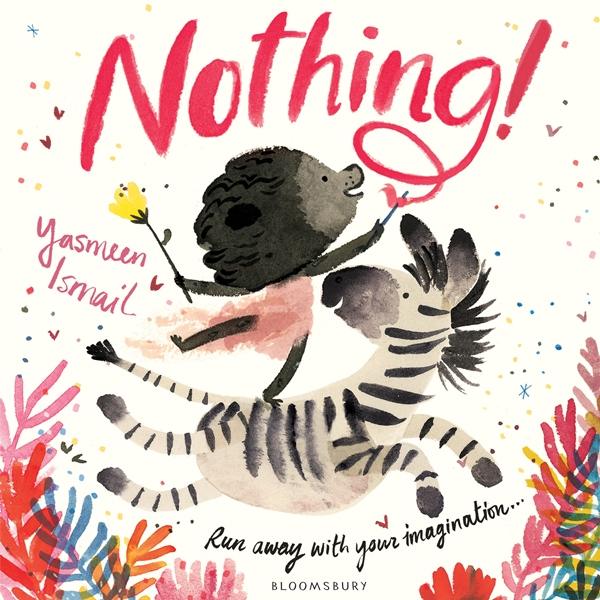 Yasmeen Ismail, Nothing!,  Bloomsbury/Allen & Unwin,  Sept 2016,  32pp.,  $14.99 (pbk),  ISBN: 9781408873366
What is Lila doing? "Nothing!" she repeatedly replies. But inside Lila's imagination, she is always busy – tumbling in a circus, battling fearsome beasties, riding on a chariot or climbing high in the trees.  Nothing! captures the life inside a child's mind, and celebrates imagination. A joyous book for children, it also serves as a reminder for grown-ups of the wonderful imaginations of children.
Vibrant watercolour illustrations allow us to see the world inside Lila's head, and there is a real sense of movement as busy Lila tumbles through her day. The text is simple with some use of rhyming couplets that can seem a little clunky upon the first reading, yet Lila's descriptive dialogue is engaging and her mother's fading patience is captured well.
There is a beautiful touch at the end of the story when Lila's grandfather joins her imaginary world, reminding us that we are never too old to pretend.
Recommended for 2-5 year olds.
Reviewed by Bec Blakeney