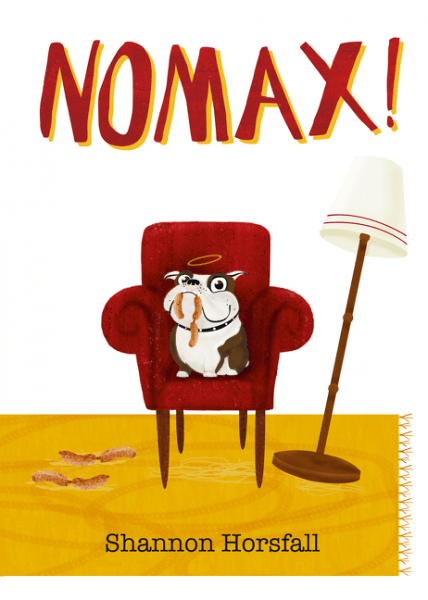 Shannon Horsfall, NoMax!,  HarperCollins Australia,  1 June 2017,  32pp.,  $24.99 (hbk),  ISBN: 9781460753927
NoMax! is the story of a lovable dog that enjoys every moment of his day. Whether it's fetching slippers or working in the garden, this well-intentioned pup is just trying to help. So why is his master always calling him NoMax?
In a rollicking, rhyming first person narrative, NoMax tells readers about a typical day that includes being ever-so-helpful to his family. But in this clever picture book, the illustrations show a very different story to the one told by this cute canine. In fun, mixed media artwork, readers get a glimpse at the chaos this lovable mutt is causing around town. The final scene is a darling and very funny conclusion that adults and children alike will appreciate.
Written for children aged three and up, NoMax! is a hilarious story to read aloud with kids. Little ones, like my own five year old, love to yell out 'NoMax!' when the words appear at the end of one disaster after another. And it's fun to see their little faces light up when they realise that they are in on the joke. An instant favourite!
A Teaching Guide is available on the HarperCollins website.
Reviewed by Stephanie Ward