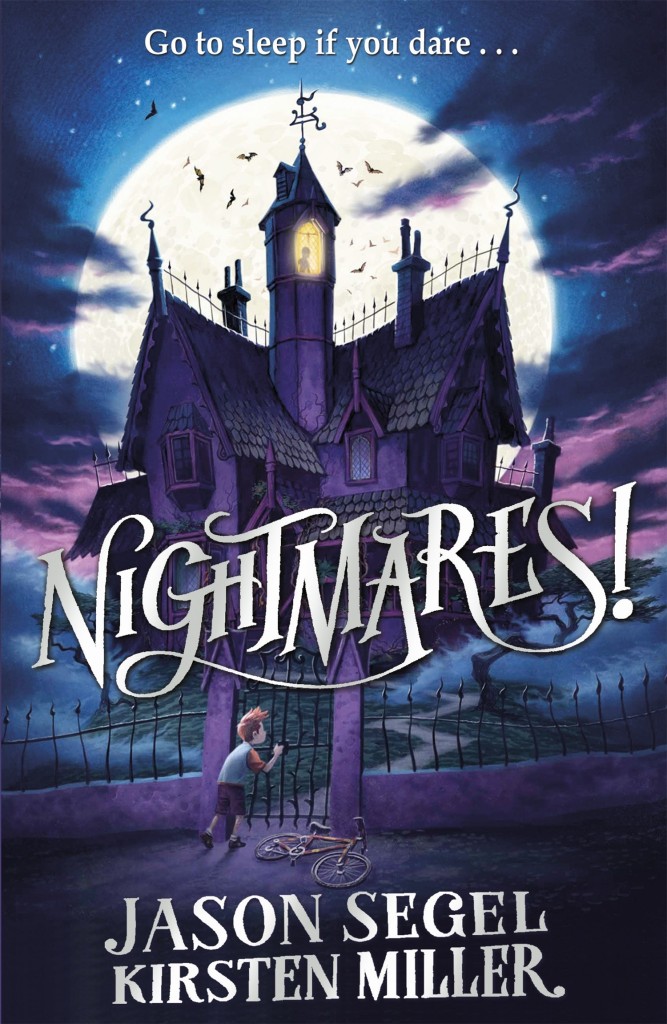 SEGEL, Jason & Kirsten Miller (text) Karl Kwasney (illus.) Nightmares! Corgi, 2014 355pp $16.99 pbk+e ISBN 9780552571920 SCIS 1678007
When twelve year old Charlie Laird moves into the house owned by his stepmother, who he believes is a witch, he unwittingly opens a portal between the Waking World and the Netherworld.  Charlie's nightmares come to life even during his waking hours and he discovers that when asleep a person's spirit can travel to the Netherworld and, if they are scared enough, their body can also go there and be trapped.  A witch from the Netherworld steals his brother while its leader, the evil President Fear, is seeking to use the portal to take over the Waking World and make all humans live in fear day and night.  Charlie and his three loyal friends, Paige, Alfie and Rocco, must work together to vanquish their own nightmares and to rescue those trapped in the Netherworld.  There are many revelations for Charlie along the way and he is forced to confront his biggest fear of all: that he must finally say goodbye to his mother so that in letting go of her she can always visit him in his dreams.
Exploring themes of bravery and courage, Nightmares!  suggests that we are the ones who bring nightmares to life and that once recognised we can defeat them and conquer our worst fears.  The eye-catching front cover of silver embossing on a background of blue and purple features bats flying around a dark mansion.  This conjures up an atmosphere of gothic horror offset by a lighter mood created by the playfulness and humour in both text and illustrations.  Nightmares!  will appeal to 8 to 12 year olds and expose them to empowering ideas on confronting their own anxieties and fears.  They will enjoy the evocative and expressive black and white sketches found throughout the text of monsters, grotesque insects and interesting characters.
Nightmares! is supported by a website containing video and activities based on the text.
reviewed by Grace Nolan